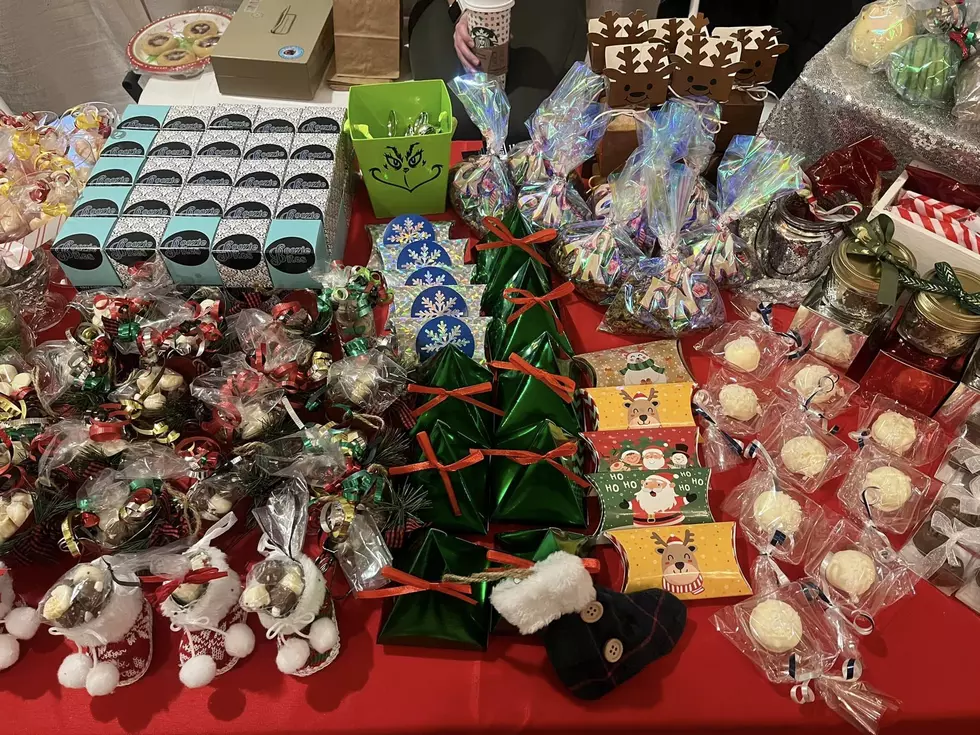 Iowa Small Business Sells Candy Infused With Alcohol
Wicked Sweets, Facebook
If you're looking for a fun gift for someone that's hard to shop for this year, Wicked Sweets may be the answer!
There are a TON of incredible small businesses in Iowa, South Dakota, and Minnesota that you can support this holiday season. But, not all Iowa small businesses have their own storefront. Wicked Sweets is one of those businesses.
Over the weekend, I came across Wicked Sweets on Facebook, "a local female-owned company specializing in top-shelf liquor-infused treats."
I've heard of baked goods infused with alcohol, but never candy! I was intrigued.
Wicked Sweets is owned by Meg and Holly, two friends who were enjoying drinks one night when they had a craving for candy. Meg wondered aloud if they could make candy with booze, and the idea for Wicked Sweets was born. The website says:
"We proceeded to create our first masterpiece of boozie bites that evening.  Our flagship flavor, Bourbon Peanut Butter, was born. Once this was a success, oh boy did the possibilities become endless. Having created well over 50 flavors, and more to come, Wicked Sweets is blossoming into the fun you see today!"
In addition to Boozie Bites, described as "bite size mini buttercream truffles infused with your favorite booze," Wicked Sweets also offers Boozie Rolls (similar to Tootsie Rolls), Boozed Up Pecans, Spoonable Fudge Cups, Bourbon Bacon Pigs, and more.
They even offer something called the Iowa Cow Pie, which contains salted caramel whiskey buttercream and Rumchata candied pecans dipped in chocolate and topped with a salted caramel drizzle. The current menu also features Boozie Bombs, which are hot cocoa bombs with different flavors of alcohol, Drunkaroos, and Boozie Mallows.
Oh, and don't worry. If alcohol isn't your thing, the business also has alcohol-free options, too!
Wicked Sweets is often at different craft, vendor, and farmers' markets here in Eastern Iowa, but you can also place an order by filling out an order form and emailing it in. You can get all the info you need on the website HERE.
Iowa Palmer Company's Twin Bing Products
Can you even really claim to live in this part of the country if you've never had a
Twin Bing
?
WHAT IS A TWIN BING?
"It consists of two round, chewy, cherry-flavored nougats coated with a mixture of chopped peanuts and chocolate. The Twin Bing was introduced in the 1960s," -
Wikipedia
Not only has the TB been a staple of the Sioux Empire for over half a decade, but the makers of the classic candy have also infused the unique cherry and chocolate flavor into lots of other things.
Inside Minnesota's Largest Candy Store
I had been to Minnesota's Largest Candy Store once before, but they did some pretty cool things since the last time I was there. They added a bunch of superheroes, Star Wars stuff, and a candy band.
According to their
Facebook page
, Jim's Apple Farm is actually how the now huge candy store got its start. It is located in Jordan, MN and you can't miss it. It is a huge yellow building.
Even though candy is mentioned in the name, they have a little bit of everything. They have fresh baked pies and cookies and fudge. We walked in and it smelled amazing!
They also have the largest selection of sodas! Then there is chocolate and taffy and gummies and chips and puzzles and games. So much stuff!
They even have a Zoltar machine like in the movie, Big. I had to check that out. He told me the only helping hand is at the end of my arm. Gee, thanks Zoltar.
There were even crickets and worms! Not gummy worms, but actual worms.
They also have candy from all over the world!
The store is seasonal, however. November is their last month of operation for the season.
The Lions and Dogs of Brucemore Mansion
Howard Hall and his wife Margaret moved into Cedar Rapids' Brucemore mansion in 1937. Over the course of 14 years, they owned three lions, all named Leo. Below are photos of those lions, and the family's German Shepherds.
More From Hot 104.7 - KKLS-FM