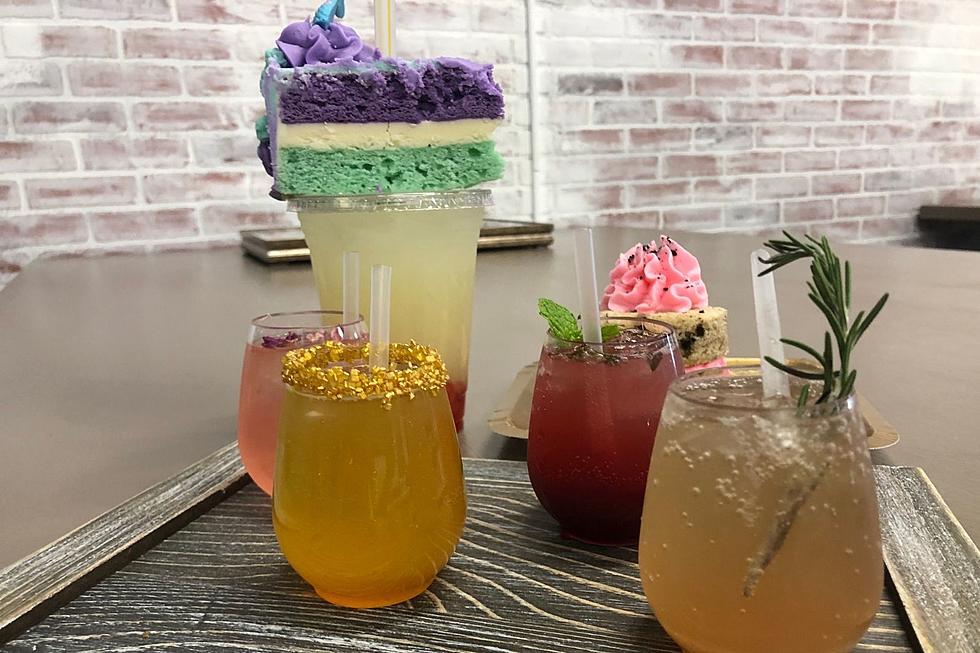 Hometown Tuesday: Prairie Cocoa & Confections
Christine Manika (TSM)
Have you ever dreamt of a bar that's strictly all about desserts and sugar?  Maybe you have even had a dream about mountains of candy and sweets always at your fingertips.
Well, this dream is now a reality in Downtown Sioux Falls! At Prairie Cocoa & Confections, you can relive your "Sweet 16" with cakes, cookies, and "mocktails."
Prairie Cocoa & Confections is the newest locally owned business in the downtown area.  This uniquely delicious dessert shop is located on East 8th Street in the 8th and Railroad Center.  According to the shop's Facebook page, the dessert team specializes "in Gourmet Cocoa's & Frozen Hot Chocolate, Hand Crafted Mocktails, Hand-Made Lemonades w/Fruit Caviar & Creative desserts & edible art! All served in a trendy, upscale cafe."  I can wholeheartedly concur this is all so very true not to mention the fact that Prairie Cocoa & Confections is a great place for social media posts!
Once my friend Miranda told me about Prairie Cocoa & Confections, I knew I just had to drop by for a visit and try the tasty desserts. I did not regret a single calorie.  It was all totally worth it!
My first dessert of choice was a slice of vanilla cake with some dragonfruit bobo tea.  The best part?  The tea was topped with the vanilla cake!  Miranda tried some cookie dough cake with a panda cookie on top!  We also sampled some "mocktail" drinks, drinks that are all sugar and no alcohol.  This was probably the biggest sugar rush I've ever had in my life! My sweet tooth, as well as Miranda's sweet tooth, were both thoroughly satisfied!
Visiting Prairie Cocoa & Confections will truly be the sweetest encounter your tastebuds have ever experienced!  It's a real-life "Candyland!"
Ten Sioux Falls Products With Rising Prices
More From Hot 104.7 - KKLS-FM