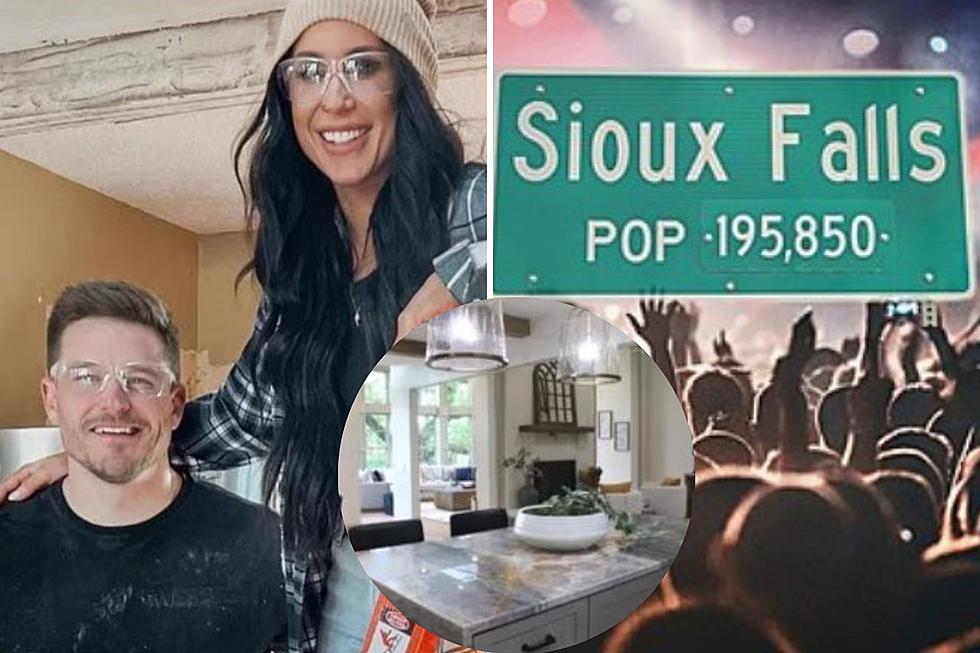 HGTV Looking for Sioux Falls Homeowners for 'Down Home Fab' Show
Dakota News Now (with permission)/Results Radio-Canva
Attention Sioux Empire residents, Chelsea and Cole Deboer from HGTV are on the lookout for a few Sioux Falls homeowners that want to turn drab into fab.
The two South Dakota celebrities are coming back for season number two of HGTV's 'Down Home Fab' and they are on the hunt at the moment for some drab-looking Sioux Falls homes that require a much-needed makeover.
If your mission in life right now is to make that drab, rundown, antiquated-looking home of yours fab again, Chelsea and Cole desperately want to hear from you.
They are now accepting applications for season number two of 'Down Home Fab.'
Your home must be located in Sioux Falls or the surrounding Sioux Falls area to apply.
As they put it, your home must be in need of a Fabulous Facelift.
You must have at least an existing budget of 75K on hand at this time to be used for home renovations.
Your home renovation plans must be focused on 3 to 4 different spaces throughout the house, for example, the kitchen, bathrooms, living areas, bedrooms, exterior, etc.
If those qualifications are in line with what you're able to do right now, Chelsea and Cole would love to hear from you.
The Sioux Falls couple has been filming 'Down Home Fab' which airs Monday nights at 8 PM central on HGTV right here in their hometown since season one premiered on January 16th of this year.
Down Home Fab attracted more than six million viewers during its first season, making it HGTV's highest-rated freshman series since May of 2022.
Needless to say after that news, the gang at HGTV just greenlighted season number two. Another eight episodes are slated to begin airing sometime in early 2024.
If your home is in need of a Fabulous Facelift, you can apply to be on the show by emailing casting@rtrmedia.com.
Make sure to include your Name, Location, Renovation Budget, and a few photos of the spaces in your home that are currently drab, that you want to make look fab.
Source: Dakota News Now
11 Famous People from South Dakota
OK, so we're not Hollywood, but there are a number of famous people who were born in the Rushmore State. Here's a list of 10 famous people who were born in
South Dakota
!
More From Hot 104.7 - KKLS-FM