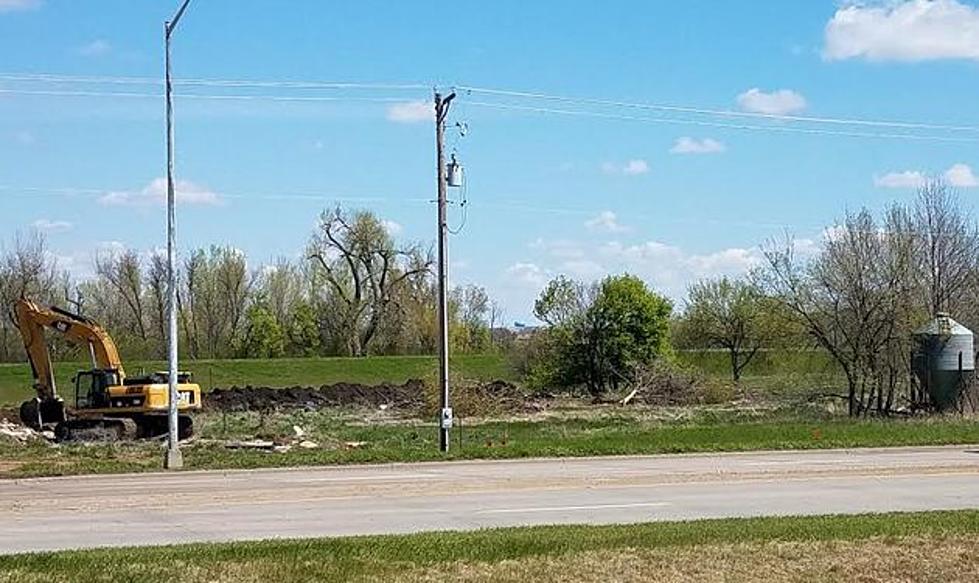 Former Sioux Falls Horse Stable Converts to New Development
JD Collins via Sprint-Sioux Falls
It seems 57th Street  in Sioux Falls is changing. I remember when it used to be as rough as The Oregon Trail, especially in the Spring. You probably remember when there was no bridge over the train tracks and no water tower at the top of the hill?
But do you remember the horse barn?
I mentioned the barn to a co-worker, Scott Smith. He told me, "I have a friend who used to work there, Jay Jira."
Scott gave Jay a call and found out the barn was originally built in the late 1960's from donations collected by some 4-H moms. It was originally operated as a non-profit venture. Before the Hippodrome in Huron, it was the largest horse barn in South Dakota with 80 stalls.
Duke and Gloria Carlson, now deceased, managed Hidden Valley Stables. Banker Houston Haugo and Dr. Robert Giebink bought the stables from the group and Haugo eventually bought out Giebink. That's where I was intrigued.
While at a horse show in Kennebec when I was a kid, I remembered Clark Andis, a relative from Arlington, South Dakota talking to Carlson around 1970 or 1971. Duke said, "Sioux Falls is growing fast. They're building like crazy down to 41st Street. We're still gravel, but imagine it won't be long till Sioux Falls grows out to where we have the barn."
Duke and Gloria were well known in the South Dakota quarter horse circle.
Fast forward to earlier this week. I read that JJ's Wine, Spirits & Cigars is going to be moving to the new construction area where the barn and arena used to sit: across 57th Street from Vance Thompson Vision. The owner of JJ's, Tom Slattery, put out a weekly news letter.
Have you heard? We're Moving! We will be moving to a new location in SPRING of 2018! Our brand new stand-alone building will be located on West 57th Street, just past the I-229 bridge! (Across the Street from Vance Thompson Vision).

We will be part of what is being called the Hidden Valley Development, which is about 12 acres butting up to the Big Sioux River and the Sioux Falls Bike Trail. What's going to be included, along with us? Yet to be determined. But, since the news broke on Monday, the interest in joining us in this unique development is huge!
We will be adding a FULL SERVICE cocktail bar with an outdoor seating area, a small event facility that will comfortably seat up to 70 people, and last, but certainly not least, we will be adding The Boozy Bakeshop!
They have to be excited. I would imagine you won't have to fight the Starbucks people for a parking spot, and no more turning a U-turn off Western Avenue, or cutting across the Gas Stop parking lot to get there.
If you drive by 57th Street in Sioux Falls and were wondering, now you know. The old horse stables is going to be one of Sioux Falls new watering holes. It'll be fun watching it change.
Thanks for sharing this with your Quarter Horse, and JJ's friends. Can't wait to check the new place out.
---
More From Hot 104.7 - KKLS-FM