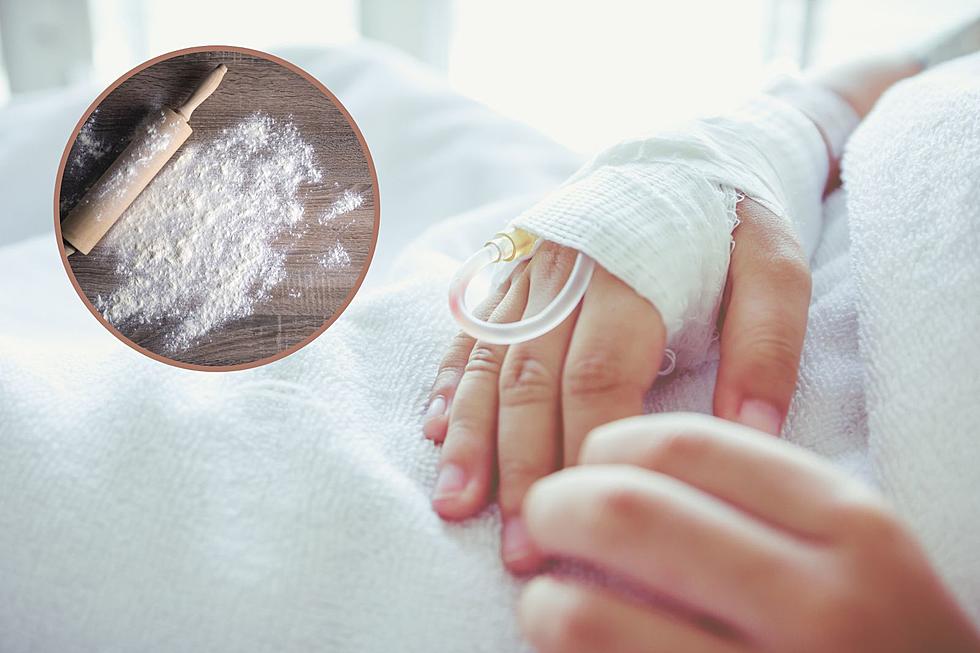 Flour Sold In Minnesota Linked To Salmonella Outbreak
kdshutterman / vesa011,
Getty Stock / ThinkStock
You can never be too cautious these days! Consumer Reports says there is a Salmonella outbreak in a handful of states that has been traced back to flour. Salmonella causes diarrhea, fever and cramping of the stomach.
The Centers for Disease Control and Prevention also shared news of the possible outbreak, writing that they are working to identify which type or brand of flour is causing the illness. As of late March, twelve people had been sick with Salmonella over eleven different states, one of them being Minnesota.
The illnesses were reported from early December through February. However, the CDC says there are likely even more cases of Salmonella from flour that haven't been reported and the outbreak may have happened in more states than the eleven initially reported. Other states included in the outbreak include New York, Ohio and Nebraska.
The CDC is still investigating the outbreak and are hoping to have an update for the public so they know what to look out for. However, they caution against eating uncooked dough, batter or flour. There is no recall as of now.
While the CDC works to identify more about the Salmonella outbreak, they say there are a few other preventative measures you can take now to avoid become sick from flour of any type, including the following:
 Cleaning all bowls and silverware that came into contact with flour with warm water and soap
Cleaning all surfaces that came into contact with flour with warm water and soap
Keep flour separate from other foods
I know it is tempting to eat raw cookie dough or batter but it is best to hold off on that until the CDC figures out the source of the outbreak. We will keep you updated! In other news, a new petition is calling for Peeps to be pulled from shelves after it was discovered the company uses a carcinogen.
Food Brands I Won't Let Walmart Curbside Pick Up Substitute
LOOK: 20 American foods that raise eyebrows outside of the US
Stac



ker
compiled a list of 20 unusual and uniquely American foods that might raise eyebrows outside the U.S.
More From Hot 104.7 - KKLS-FM