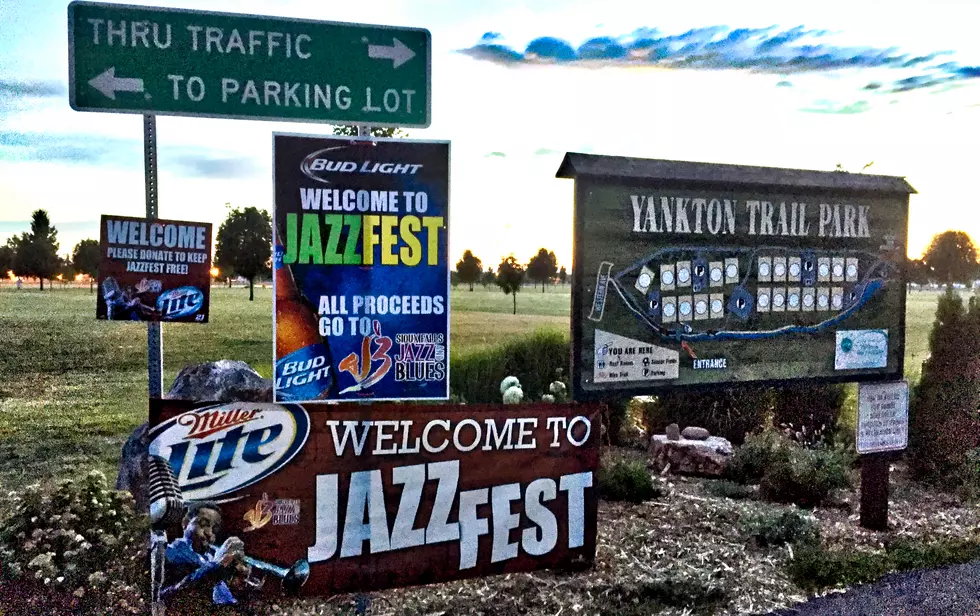 Everything You Need to Know 2018 Sioux Falls JazzFest Weekend
Ben Davis
JazzFest is a Free two-day event held annually in Sioux Falls, South Dakota. This year's event is Friday and Saturday July 20-21, at Yankton Trail Park.
Headliners for JazzFest 2018 include: Taj Mahal, Nikki Hill, and Jimmie Vaughan. Other artist includes Mike Zito, Heather Gillis Band, Nick Moss Band feat. Dennis Gruenling, Josh Hoyer & Soul Colossal, and South Dakota's own, Jami Lynn.
6:00 PM Zero Ted Band
7:00 PM Josh Hoyer & Soul Colossal
8:30 PM Nick Moss Band feat. Dennis Gruenling
10:00 PM Jimmie Vaughan
12:00 PM "Jazzed" with Bobby Gripp
1:30 PM JazzFest Jazz Camp with Chris Vadala
3:00 PM Jami Lynn & the JAS Quintet
4:30 PM Heather Gillis Band
6:00 PM Mike Zito
8:00 PM Nikki Hill
10:00 PM Taj Mahal
6:00 PM Granola
7:30 PM Tuff Roots
9:00 PM Ultra Violet Fever
12:00 PM JazzFest Jazz Camp
1:30 PM Sock Puppet Menagerie
3:00 PM Fissure Jazz
4:30 PM GhostCat
6:00 PM Jami Lynn & the JAS Quintet
7:30 PM Alex "Crankshaft" Larson
9:00 PM Miss Myra & the Moonshiners
Yankton Trail Park is located just off the intersection of Minnesota Avenue and I-229. There will be parking available inside Yankton Trail Park for a $10 fee per vehicle at the entrance on Minnesota Ave. Remember parking is limited and usually fills up in the evenings.
You can also use the shuttles (only $4 per person round trip!) that are provided, take a Lyft, use the bike trails and utilize the bike valet provided by Spoke & Sport. There is direct access to the bike trails from within the park.
Shuttle times & locations are as follows:
Friday: 5pm- 12:30am (Lincoln High School ONLY)
Saturday: 11am-12:30am (Lincoln High School ONLY)
---
More From Hot 104.7 - KKLS-FM