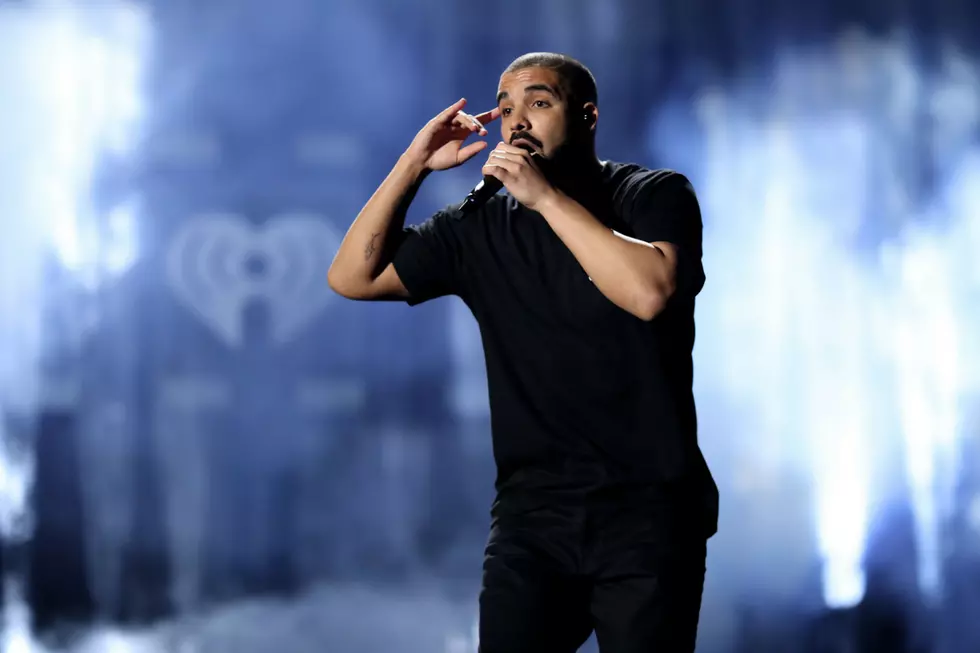 Drake Confirms He Has a Secret Son on New Album 'Scorpion'
Christopher Polk, Getty Images for iHeartMedia
Back in May, Pusha-T set the internet ablaze with "The Story of Adidon," a searing diss track that proclaims, among other things, that Drake has been hiding a child. It wasn't a new revelation — that Drake has a secret son had been a long-running, if salacious, rumor — but it did push it back into the public eye. And on Drake's newly released double album, Scorpion, he confirms Pusha's claim, is, in fact, true.
The 31-year-old rapper addresses his fatherhood on at least two of the record's songs.
"Look at the way we live / I wasn't hiding my kid from the world, I was hiding the world from my kid," he explains of his decision to keep his family life private on "Emotionless."
"Breaking news in my life, I don't run to the blogs / The only ones I wanna tell are the ones I can call / They always ask, 'Why let the story run if it's false?' / You know a wise man once said nothing at all."
"She's not my lover like Billie Jean but the kid is mine/ Sandi used to tell me all it takes is one time, and all it took was one time/ S—, we only met two times, two times," he raps, referring to his mom Sandi Graham. "It's breakin' my spirit / Single father, I hate when I hear it / I used to challenge my parents on every album/ Now I'm embarrassed to tell them I ended up as a co-parent."
Drake also confirms on "March 14th" that his son was born October 11, and that he's only met him one time, during Christmas.
Listen to "Emotionless" above and "March 14th" below.
Celebrities Expecting in 2018
More From Hot 104.7 - KKLS-FM