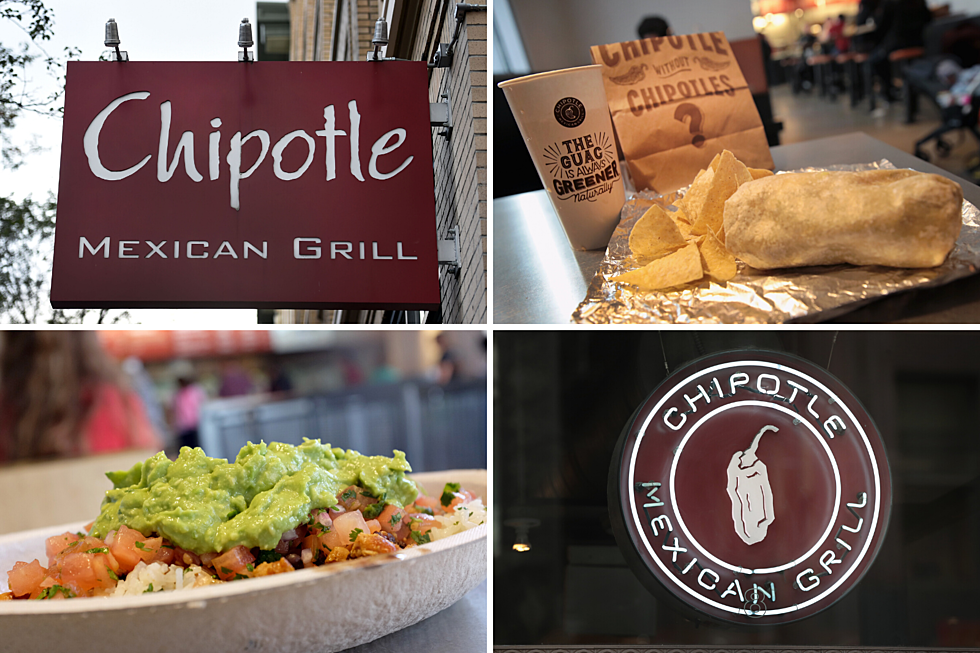 Chipotle Is Finally Coming to Sioux Falls
Getty Images and Canva
I still remember the first time I ate a Barbacoa burrito at Chipotle Mexican Grill in Arvada, Colorado (a suburb of Denver). My sister had promised a sensational taste experience, and it was that, but oh, so much more!
Somewhere in the vicinity of our table, I heard the distinct and yet, quiet singing of an angelic choir accompanied by a harp. The burrito was huge! The beef, remarkably tender and savory, the pinto beans, a toothsome counterpoint to the meat, guac perfectly seasoned and chunky, and the cilantro-lime flavored rice brought the whole entree together and sent it into the stratosphere.
I'm not saying it was a religious experience. Well, perhaps I am. If delicious, well-crafted food could be a religion, Chipotle had it mastered. Founded in Denver, in 1993, by former CEO Steve Ellis, the company now owns approximately 2400 stores, worldwide. The company recently relocated to California where the current CEO resides.
They do not sell franchises but rely on outside investors. This philosophy has allowed them to remain true to their original goals of using sustainable, fresh, ingredients, as well as control food preparation and pricing.
2015 was not a good year for Chipotle, as  E-coli reared its ugly head at various Chipotles, including 11 stores in Washington and Oregon. The company shuttered many stores at that time to do deep cleaning and changed food preparation procedures.
They've since committed to expanding food safety guidelines, employing renowned scientists to assess their food supply chain and the farms that provide their ingredients.
There has long been chatter about Chipotle coming to Sioux Falls, and finally--finally it will happen. On Tuesday night (October 29), a Chipotle Mexican Grill spokesman confirmed that the company would be opening a location in Sioux Falls in 2020. For the time being, the exact time and place remain known only to Chipotle.
Speaking only for myself, I say, the sooner, the better!
---
More From Hot 104.7 - KKLS-FM