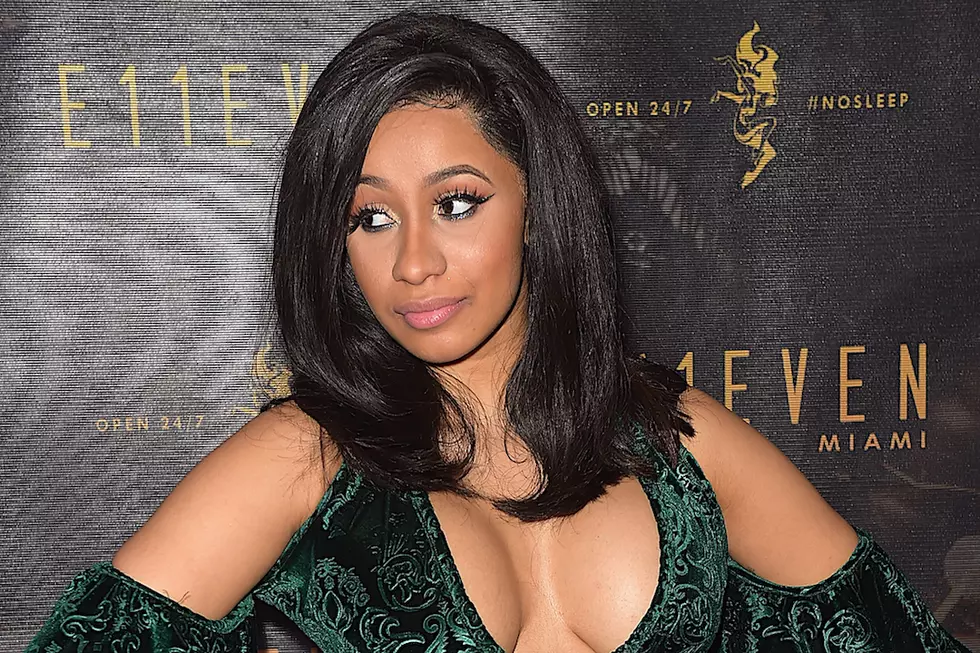 Cardi B Says Men in Hollywood Haven't Really Embraced #MeToo: 'They're Not Woke, They're Scared'
Gustavo Caballero, Getty Images
Cardi B isn't mincing words when it comes to sexual harassment in music.
In the April issue of Cosmopolitan, the ever-outspoken rapper sounded off on #MeToo, saying the men that have embraced the movement might have ulterior motives. "These producers and directors, they're not woke, they're scared," she told the outlet.
She also took aim at the movement itself, claiming that when it comes to hip-hop, video models aren't given the same space to share their stories.
"A lot of video vixens have spoke about this and nobody gives a f---," she continued. "When I was trying to be a vixen, people were like, 'You want to be on the cover of this magazine?' Then they pull their dicks out. I bet if one of these women stands up and talks about it, people are going to say, 'So what? You're a ho. It don't matter.'"
The 25-year-old's comments came out of a larger conversation surrounding the lack of respect for strippers, something Cardi knows firsthand. While she was performing in New York, she documented her experiences on Instagram, growing a fervent following for her frank and funny commentary. She then, of course, appeared on VH1's Love & Hip-Hop before going five times platinum with breakout single "Bodak Yellow," but she's made it a point to be open about her past.
"People say, 'Why do you always got to say that you used to be a stripper? We get it," Cardi explained. "Because y'all don't respect me because of it, and y'all going to respect these strippers from now on."
It should be noted that Cardi does stand behind #MeToo — at the 2018 Grammys, she wore a white rose in support — but that it seems she merely wants the movement to be more inclusive. And she's not the first celebrity to say so. Actress Gabrielle Union told The New York Times in December that she felt the "floodgates [had been] opened for white women," but that women of color were still largely left on the sidelines.
"I don't think it's a coincidence whose pain has been taken seriously," she said. "Whose pain we have showed historically and continued to show. Whose pain is tolerable and whose pain is intolerable. And whose pain needs to be addressed now."
7 Surprising Things You Didn't Know About Cardi B
More From Hot 104.7 - KKLS-FM