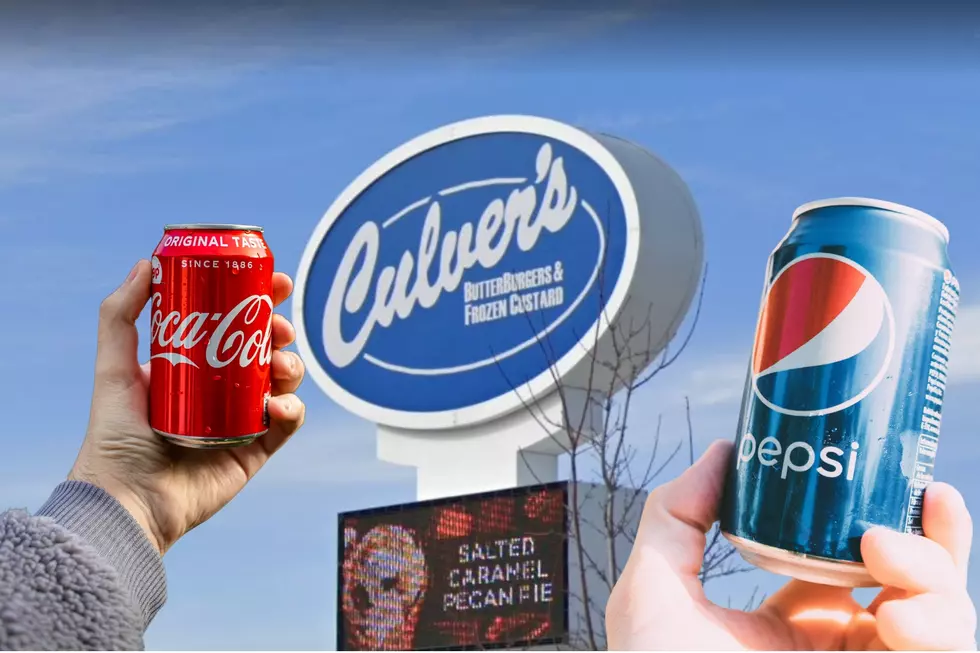 Big Change at Culver's Has Midwest Customers Torn
Google Maps/Canva
A Midwest favorite fast food chain plans to make a few changes this year.
Culver's Restaurants are all over the Midwest. Like a Casey's General Store, it's hard to go too long before seeing a Culvers when in South Dakota, Iowa, or Minnesota.
Recently the Wisconsin-based burger chain announced that they are making big changes to their soda-fountain. And some people aren't taking it well.
At the end of 2022, Culver's officials made the decision to transition from Pepsi products to Coca-Cola products. This has been confirmed in multiple social media interactions the brand had with customers.
There are some diehard Culver's fans who are either very happy or incredibly disappointed after hearing this news. And they are taking to social media.
The change is already taking place, with many locations already completely switched to Coke products.
But, the change from Pepsi to Coke has not completely happened yet. The official Culver's website still has Pepsi products available on the menu. There is a disclaimer at the bottom of the page that reads, "beverage selection may vary by restaurant."
What Should Replace the Eastside Denny's? And Why It Should It Be Runza
It is sad, this was "my"
Denny's
. When my family first moved to Sioux Falls back in the day this was our go-to night-out restaurant. Kids ate free and we could drink all the coffee we could soak up. Plus it was 24 hours, which fit into our chaotic schedules at the time.
Fenelon Street Elevator
The steepest and shortest railway is in Dubuque.
More From Hot 104.7 - KKLS-FM