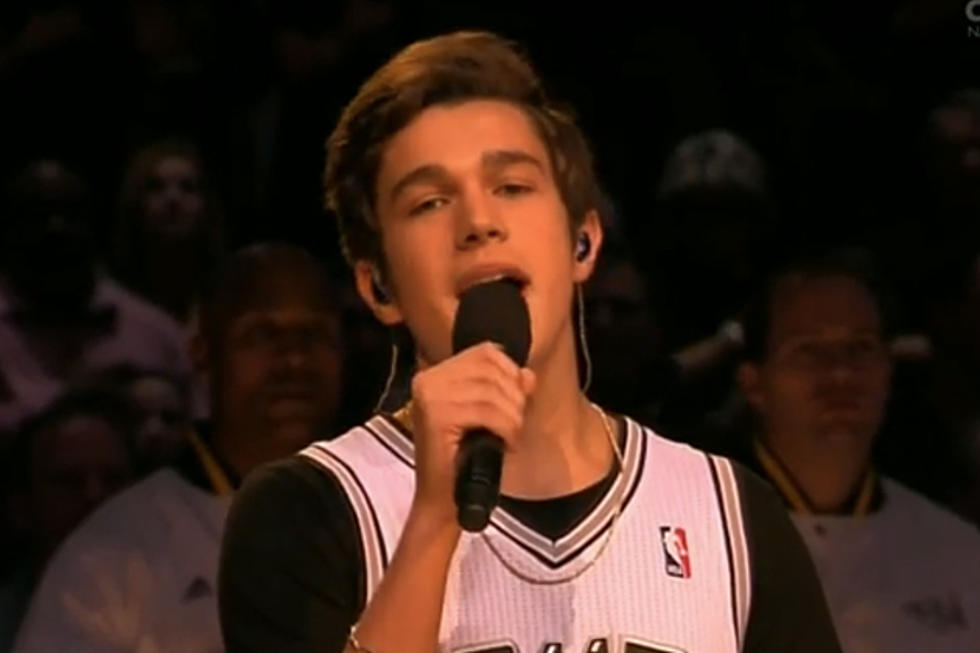 Austin Mahone Calls Justin Bieber Comparisons 'Obnoxious,' Sings National Anthem [VIDEO]
YouTube
The 18-year-old heartthrob (who sang an amazing rendition of the National Anthem at the 2014 NBA Finals last night) recently spoke out about the never-ending comparisons of him to Bieber, who has been facing some serious backlash this week following the release of two racist videos he recorded years ago.
"I can kind of see where they're coming from, but at the same time, it's kind of obnoxious. They see a young kid who sings and dances and ... they're like, 'Oh another Justin Bieber,'" he said of the comparisons, ABC News reports. "Like, you don't even know. You don't know me. You don't know my music. You're just making assumptions."
"I may not be the best dancer or the best performer right now, but I'm always getting better," Mahone also revealed. "Next year I'll be even better than I am now. And the year after that, I'll just keep getting better."
We think he's already doing pretty well for himself right now, especially based on last night's performance of the National Anthem. Mahone, a San Antonio native, performed the song at Game 1 of the Finals, in which the San Antonio Spurs faced off against the Miami Heat in Texas. Check out Austin's performance in the video below.
More From Hot 104.7 - KKLS-FM