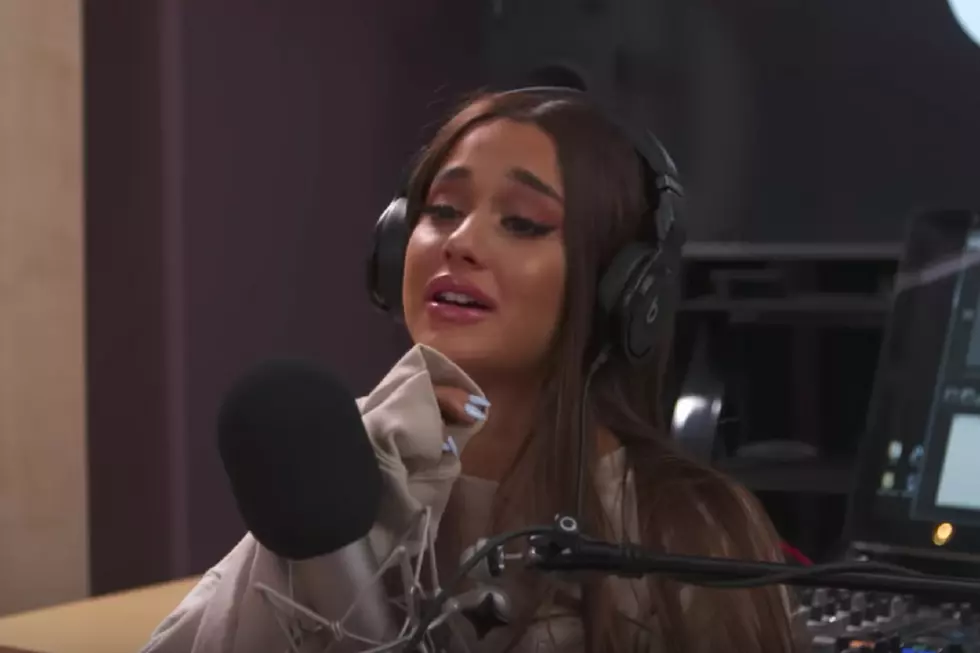 Ariana Grande Breaks Down Crying Addressing Manchester Attack (VIDEO)
Beats 1, YouTube
Over a year after the Manchester bombing left 22 dead at her May 2017 concert, Ariana Grande is still trying to chase away the darkness.
During a recent appearance on Beats 1 Radio, the "God Is a Woman" singer broke down crying while discussing her new Sweetener song "Get Well Soon," which Grande said can translate to a "musical hug" for anyone experiencing their own traumas.
"It's just about being there for each other and helping each other through scary times and anxiety," she explained through tears. "There's just some dark s--t out there, man. We just have to be there for each other as much as we can. You just never f--king know."
She went on to say that the song — which includes 40 seconds of silence and lasts a total of five minutes and 22 seconds, a nod to the date of the bombing — is not just about the attack, but "personal demons and anxiety and more intimate tragedies," too. (Grande has personally dealt with anxiety surrounding the bombing, and has said at first she wasn't sure if she would ever perform again).
"Mental health is so important," she continued, apologizing for "bawling" the whole time. "People don't pay enough mind to it because we have things to do. We have schedules; we have jobs; we have kids and places to be, pressure to fit in, Instagram stories, whatever f--king facade [you're] trying to keep up. People don't pay attention to what's happening inside. That's why I felt it was important."
Watch a clip from the interview below.
Celebrities Who Opened Up About Mental Health
More From Hot 104.7 - KKLS-FM