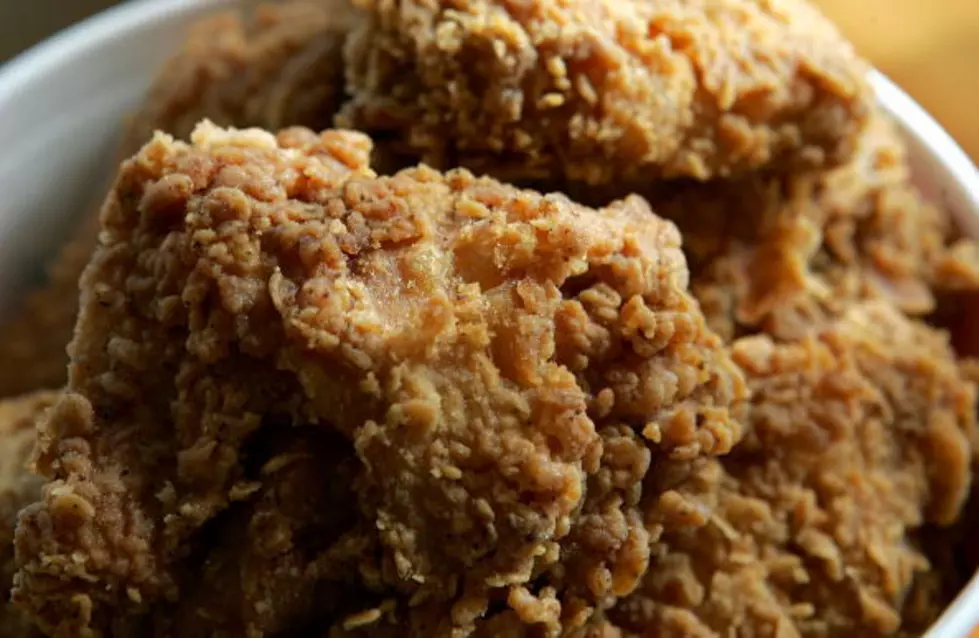 Another Chicken Chain Moving into Minnesota with 10 Locations
Justin Sullivan/Getty Images
And collectively we all say... more chicken?  Really??  Yes, really.  More chicken.
It's been announced that another fast food chicken chain will be moving into Minnesota with 10 planned locations.  The first one has been announced, and will be in Minnetonka.
Remember Kris Humphries?  Former NBA player, and also infamously married to Kim Kardashian for a record 72 days.  Then they called it quits.  Anyway, according to Bring Me the News, he announced last year that the plan is to bring Dave's Hot Chicken to Minnesota.
The first location has been announced. That is, if everything goes well.
The City of Minnetonka is now reviewing an application for the first of those locations to open at Ridgedale Corner Shoppes in the space formerly occupied by Starbucks. 
I know that St. Cloud has SO MANY chicken chain fast food restaurants.  This one, for now, is only going to be added to the metro area.  But that doesn't mean that if it does well, it won't be moving a bit northwest to the St. Cloud area.  Every one of these chicken places does have it's own spin on chicken.  This one is hot chicken.  If you have heard of, or have had Nashville Hot Chicken, Dave's Hot Chicken is relative that that type.  If you like spice, this might be they type of chicken place you might want to try.
So far, we will just keep the ones that we have here in St. Cloud before plans announce that another one will be coming.  You know that can/will happen.  Mmmm Chicken.
SEE: 30 Toys That Defined the '70s
KEEP READING: Here are 50 of the most famous sports goofs
More From Hot 104.7 - KKLS-FM