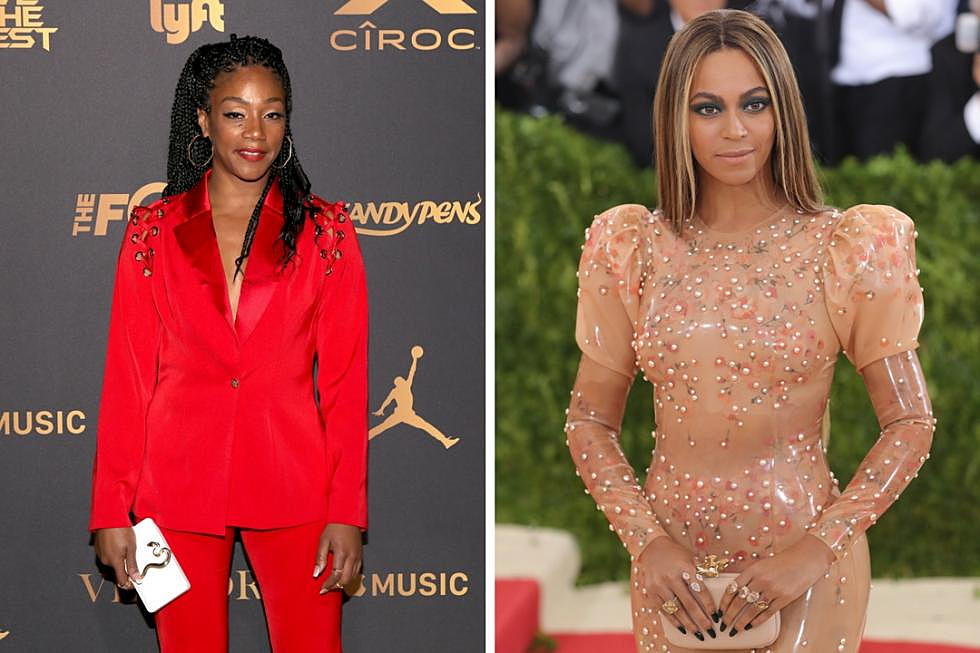 Tiffany Haddish Says She Saw Beyoncé Shut Down an Actress Who Tried to Flirt With JAY-Z
Neilson Barnard/Getty Images for The Huffington Post; Jerritt Clark/Getty Images for Ciroc
According to Tiffany Haddish, Beyoncé doesn't want anyone touching her husband.
In a preview for TV One's UNCENSORED, the Girls Trip star recounted the night she met Queen B, which apparently included a tense encounter with a fellow actress. "I was talking to Jay-Z for a little bit, and there was another actress that was there who was also talking to JAY-Z," Haddish explained. "[The actress] touched JAY-Z's chest and Beyonce came walking up like, 'B-----!'  But, she didn't say that."
Still, Haddish said the Lemonade singer had no trouble getting her point across. "Her demeanor, her body from the way she walked up on them said, 'Get your hands off my man's chest,'" she continued. "So then she also started talking to the other actress and some other stuff happened but I'm not gonna say nothin' yet."
Haddish didn't disclose the name of the actress, though she did promise to share the rest of the story at a later date. "It's gonna be in these streets. You're gonna know,
she said.
Based on previous comments Haddish made to Vulture, the alleged incident appears to have occurred on the same night Beyoncé talked her out of getting into a fight, presumably with the same woman. In both interviews, she described Beyoncé coming up to to tell her she was funny and introduce herself, to which she responded with some variation of, "I know who you are." She also described the events leading up to their now-viral selfie.
"What had happened was, something had went down with somebody at the party, right? I'm not at liberty to say what had went down at the party, but Beyoncé was just telling me to have a good time, and I was like, 'No, I'm gonna end up fighting this bitch!'" Haddish told Vulture. "She was like, 'No, have fun, Tiffany,' and I said, 'I'm only going to have fun if you take a selfie with me.'"
See Haddish describe the incident in the video above.
28 Albums That Dropped 10 Years Ago
More From Hot 104.7 - KKLS-FM