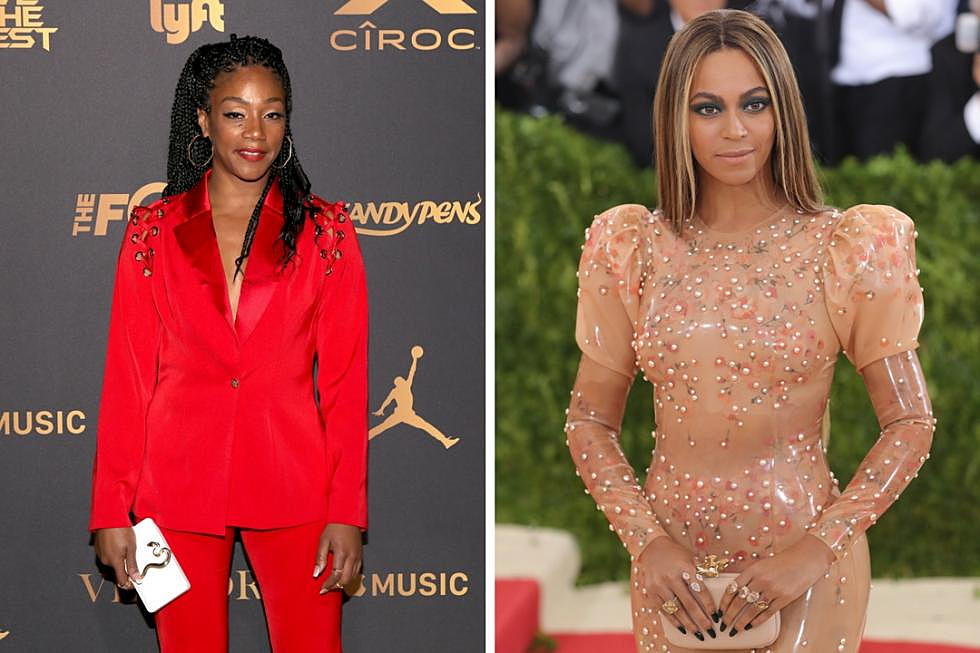 An A-List Actress Bit Beyoncé in the Face, Tiffany Haddish Claims
Neilson Barnard/Getty Images for The Huffington Post; Jerritt Clark/Getty Images for Ciroc
As if Tiffany Haddish's wild night with Beyoncé couldn't get any wilder, the Girls Trip star has now claimed an actress bit Queen B in the face. Yes, you read that right. Someone bit (bit!!!) Beyoncé, she of Lemonade and "Flawless" and the most pristine Instagram account you've ever laid your eyes upon, in (!) the (!) face(!).
The beginning of this now-weeks-long saga started back in January, when Haddish told Vulture something had "went down" at the party where the two met. Eventually, she said, Beyoncé ended up talking her down from getting into a fight with a fellow guest.
"Beyoncé was just telling me to have a good time, and I was like, 'No, I'm gonna end up fighting this bitch!'" Haddish said at the time. "She was like, 'No, have fun, Tiffany, and I said, 'I'm only going to have fun if you take a selfie with me,'" thus giving rise to their now-viral selfie.
Haddish then revealed in an interview for TV One's UNCENSORED that it all started because an actress had been hitting on Jay-Z, which Beyoncé, of course, did not take kindly to. "[The actress] touched Jay-Z's chest and Beyonce came walking up like, 'Bitch!'  But, she didn't say that," she explained. "Her demeanor, her body from the way she walked up on them said, 'Get your hands off my man's chest. So then she also started talking to the other actress and some other stuff happened but I'm not gonna say nothin' yet."
And now, because Haddish is apparently telling this story in installments that build from least crazy to most, she's shared with GQ that some of that "other stuff" included an actress — who she, unsurprisingly, refuses to name — biting Beyoncé directly in the face.
"So Beyoncé stormed away, went up to Jay-Z, and was like, 'Jay! Come here! This bitch—' and snatched him," Haddish said of the aftermath. "They went to the back of the room. I was like, 'What just happened?' And Beyoncé's friend walked up and was like, 'Can you believe this bitch just bit Beyoncé?'"
Haddish went on to say she had a few more encounters with the said actress throughout the night before telling Beyoncé she was going to beat her up, to which Beyoncé responded,"'Tiffany, no. Don't do that. That bitch is on drugs. She not even drunk. The bitch is on drugs. She not like that all the time. Just chill.'"
And so, because you chill when Beyoncé tells you to chill, Haddish did. But if the last month is any indication, there's still more to this story to come.
Jay-Z + Beyoncé's Best Onstage Moments (PHOTOS)
More From Hot 104.7 - KKLS-FM