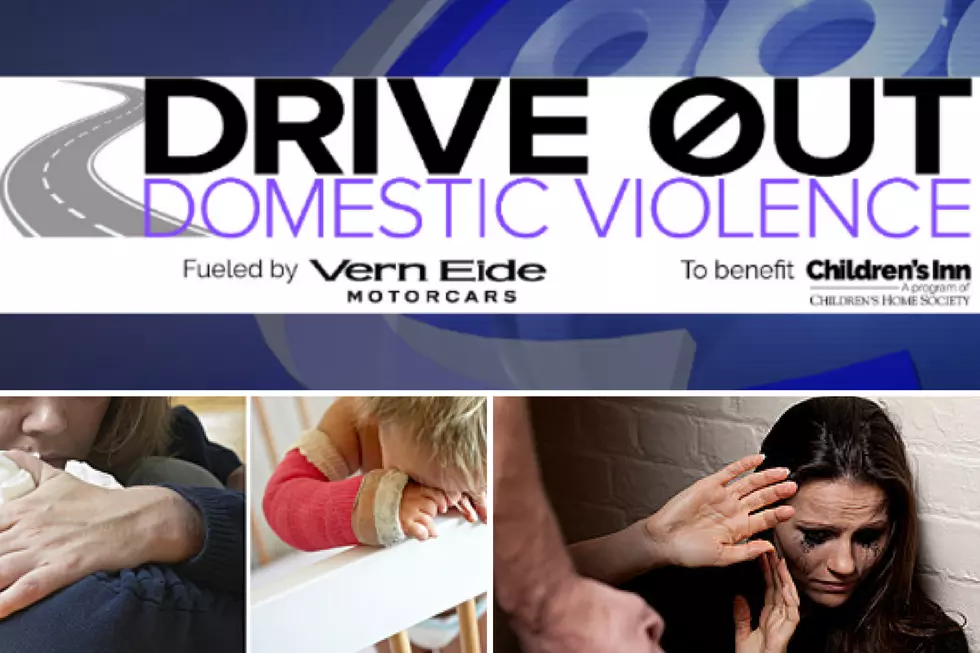 This July You Can Help Drive out Domestic Violence in the Sioux Empire
KSFY TV (with permission)/Clipart/Getty Images
UPDATE: Unfortunately, Mother Nature has thrown a monkey wrench into this Saturday nights launch party plans for the "Drive Out Domestic Violence" campaign to benefit Children's Inn. The campaign was scheduled to start Saturday night, (June 30) with a live performance from the band Sugar Daddy at Vern Eide Acura. But thanks to the threat of inclement weather planned for the Sioux Falls area that night the concert has been cancelled. There is no make-up date planned at this time.
With that said, the Drive Out Domestic Violence campaign itself is still a go. Here's how you can help to stop domestic violence in the Sioux Empire.
Domestic Violence is a real problem in today's society. To help illustrate just how severe the problem is, The National Domestic Violence Hotline says on average, 24 people per minute are victims of rape, physical violence or stalking by an intimate partner in the United States. That equates to more than 12 million women and men over the course of a year.
Here in Sioux Falls our local abuse shelter Children's Inn is teaming up with Vern Eide Motorcars during the month of July to help "Drive Out Domestic Violence."
The Sioux Falls Children's Inn, a nonprofit organization helps to provide shelter and services each year to women and children who are victims of domestic violence, elder abuse, dating violence, sexual assault, child abuse, and neglect. The Inn serves people living in South Dakota counties in and around the Sioux Falls area. There is absolutely no cost to stay at the shelter. If you want more info or need help now, please call (605) 338-4880, or 1-888-378-7398.
Those wishing to show their support for the "Drive Out Domestic Violence" campaign, can help by donating $5.00, simply text the word "Hope" to 80100. Or you can donate online at driveoutdv.com.
On behalf of everyone at Children's Inn, Vern Eide Motorcars, KSFY TV and Results Radio thank you for your support.
---
See Also: