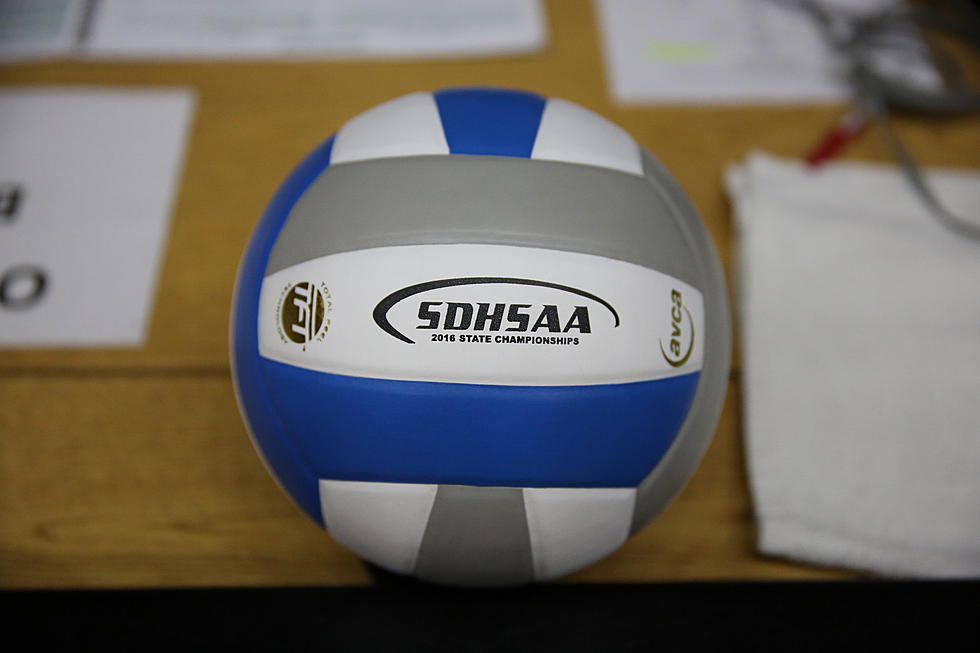 South Dakota Volleyball Media Poll October 2, 2018
South Dakota Public Broadcasting
Two of the three classes of South Dakota high school volleyball saw changes in this week's media poll.
O'Gorman, Sioux Falls Christian, and Northwestern remain ranked as the top teams in their respective classes. Class B remains the only class this week that didn't see any changes in the top five standings.
The three-team battle for the top continues in Class AA with O'Gorman, RC Stevens, and Washington. All three of those teams have been ranked number one at some point this season. Watertown has jumped into the top-five and is fourth this week, while Mitchell fell one spot to fifth.
Sioux Falls Christian, Miller, and Winner are still the top-three teams to beat in Class A. Elk Point-Jefferson was voted into the fifth spot of Class A this week after receiving votes last week. McCook Central-Montrose jumped up to fourth in the rankings.
Here is the South Dakota Media volleyball poll for the week of Oct. 1, 2018. Teams are listed with first-place votes in parenthesis, record, points, and previous ranking.
O'Gorman (11) 13-2 82 1
R.C. Stevens (5) 20-1 75 2
S.F. Washington (2) 13-2 59 3
Watertown 10-4 32 RV
Mitchell 11-3 17 4
Also Receiving Votes: Huron (10-4) 5
S.F. Christian (18) 17-7 90 1
Miller 19-2 72 2
Winner 15-1 53 3
McCook Central-Montrose 15-3 34 5
Elk Point-Jefferson 19-3 7 RV
Also Receiving Votes: Dakota Valley (12-6) 6, Dell Rapids (12-6) 5, St. Thomas More (21-5) 2, Wagner (15-3) 1
Northwestern (18) 22-2 90 1
Warner 23-2 72 2
Chester Area 16-4 53 3
Ethan 19-3 31 4
Faith 16-0 18 5
Also Receiving Votes: Arlington (16-4) 4, Philip (14-2) 2
More From Hot 104.7 - KKLS-FM