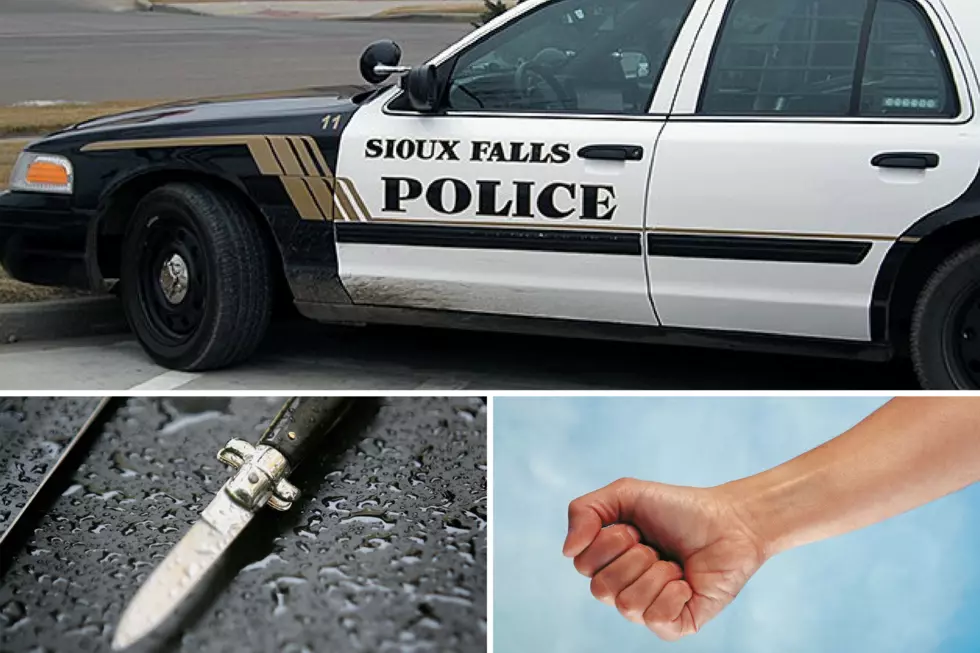 Sioux Falls Victim Beaten and Held Captive for Three Days
Clipart/Results Radio
It's very likely this relationship is going to conclude over this recent incident as a transient from Sioux Falls took things to the extreme.
Sioux Falls Police Public Information Officer Sam Clemens says the suspect and the victim had an on-again, off-again affair when they began seeing each other again.
"He had showed up at her apartment and was staying with her. We're not really sure why, but he refused to let her leave the apartment for three days."
While under the suspect's watchful eye, Clemens says it was not a pleasant experience for the victim.
"She was kept inside at different points, the suspect threatened to kill her with a knife, he punched her, hit her, kicked her in the head and he strangled her."
The victim who was not seriously injured was able to escape the apartment on Saturday and immediately called police. The suspect was arrested on the charges of aggravated assault and second degree kidnapping. He is presumed innocent until proven guilty.
---
More From Hot 104.7 - KKLS-FM