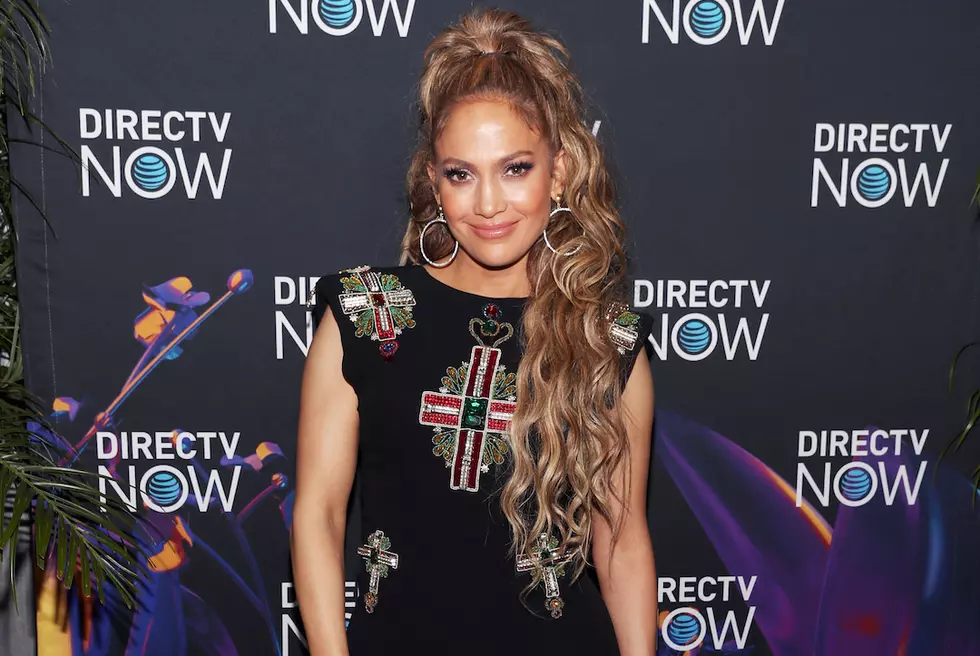 Watch Jennifer Lopez' 'Shades of Blue' Character Make Guest Appearance on 'Will & Grace'
Christopher Polk/Getty Images for DirecTV
Jennifer Lopez is back in action as Harlee Santos, but this time she's starring in Shades of Blue...on Will & Grace.
J-Lo is making a guest appearance on the NBC hit revival's upcoming episode, "Sweatshop Annie & the Annoying Baby Shower," which premieres on Thursday (March 8). The network is giving us a little sneak peek by showing one of Lopez' scenes. From the clip, it looks like Jack (Sean Hayes) is filming an episode of Shades of Blue where he is supposed to play a corpse. However, in a classic Jack move, he can't keep quiet when they pull his body from the mortuary cooler.
"Who is this? Why is this corpse talking" Lopez demands after Jack pops open his eyes and asks, "Do you remember me?"
Watch the hilarious clip below.
The actress/singer previously guest starred in seasons 6 and 7 of the show, playing a fictional version of herself that grew up in the Bronx with Karen Walker's (Megan Mullally) since-deceased maid Rosario (Shelley Morrison).
Will & Grace initially had an eight-season run from 1998 to 2006. The series returned as a revival in September, and was renewed for Season 10 in August. Lopez' Shades of Blue was renewed for a third season in March.
More From Hot 104.7 - KKLS-FM