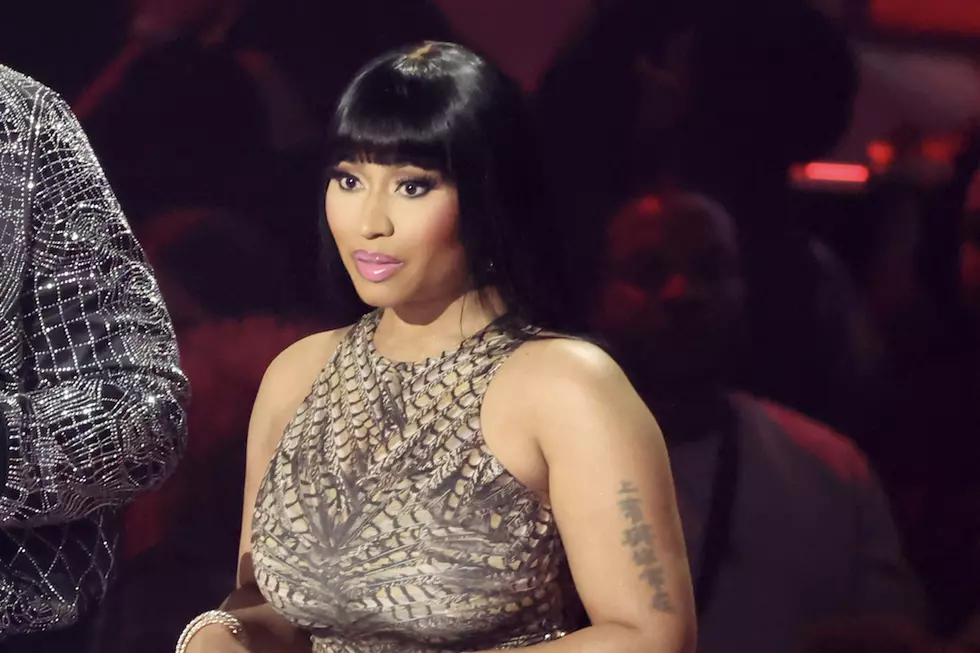 Makeup Artist Pays $60,000 to Get Butt to Look Like Nicki Minaj's Behind
Arturo Holmes/Getty Images
Some people may dream of being like Nicki Minaj, but one man is determined to have the same assets as Queen Barbz.
According to a profile on AllHipHop.com, published on Saturday (April 22), Rudy Villalobos, a Los Angeles-based makeup artist, reportedly paid $60,000 to have his butt enhanced similar to Nicki Minaj's derrière. Apparently, the cosmetologist will go to great lengths to get his dream booty.
The 27-year-old beauty specialist reportedly plans to get cosmetic surgery again, this time a Brazilian butt lift because the first one wasn't curvy enough to his liking. So why is Rudy so eager to have more surgery on his rear end?
"I want my butt to be as big as Nicki Minaj's," he told the hip-hop media website. "I'm passionate about butt enhancements because I've never heard a song about small booties. Everyone wants to have a nice, perfectly round-shaped bubble butt – whether they admit it or not. And, honestly, no matter how many squats you do, your butt does not grow as big. Exercise tightens and tones, but it doesn't give you that perfect round shape."
Rudy is not afraid of butt injections. He's been getting them since he was 24 years old. He said he's aware of the risks involved with butt injections, but he feels the gain outweighs the risks.
"You can die, but I don't care. It was painful but worth it," he said. "Nothing will stop me from making my a*s bigger. I plan to get more injections in my rear because I want it to get bigger and bigger."
The surgery-loving makeup artist is also aware of people criticizing him for getting cosmetic surgery and butt injections, but he simply ignores them. "Trolls tell me I look fake," Rudy stated. "I ignore them because I know I look good, and they probably hate that."
XXL encourages our readers to consult with a licensed physician before undergoing any type of cosmetic procedure.
Watch Nicki Minaj's "Super Freaky Girl" Video Below
See the Best-Selling Hip-Hop Songs Since 1991 Ranked
More From Hot 104.7 - KKLS-FM