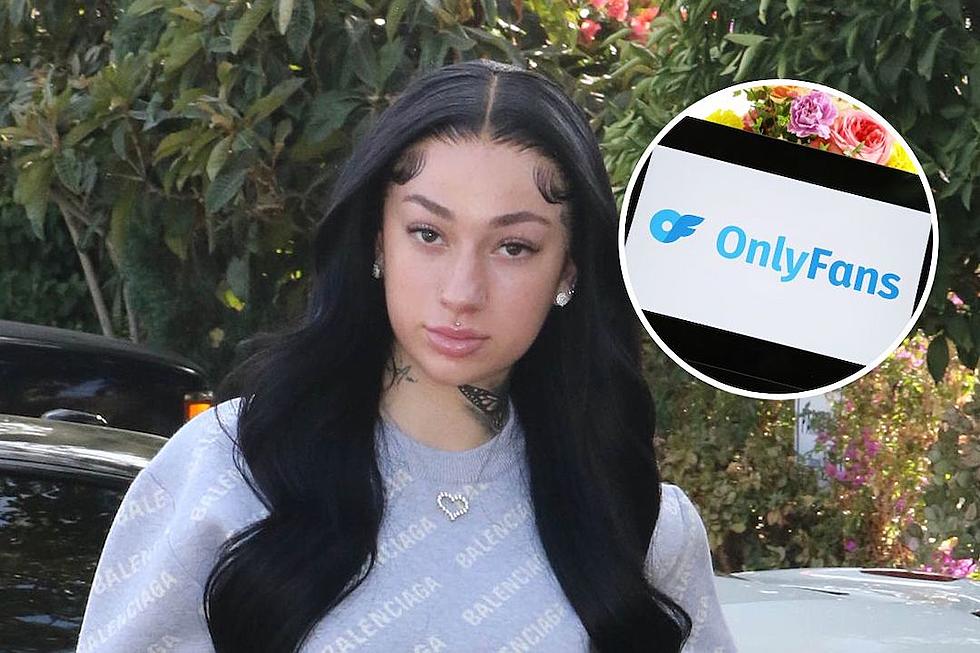 Woman Emails Bhad Bhabie to Find Out When a Boyfriend Subscribed to Rapper's OnlyFans, Bhabie Gives Hilarious Reply
Wil R/Star Max/GC Images/Phillip Faraone/Getty Images
Bhad Bhabie gave a hilarious response to a woman who inquired about her boyfriend being a subscriber to her OnlyFans.
On Thursday (May 18), Bhad Bhabie jumped on her Instagram account and shared a screenshot of an email from a concerned woman identified as Kaylee who found out that her boyfriend is a subscriber to her OnlyFans account. The missive reads: "I recently found out my boyfriend of 3 years has been using OnlyFans. He tried telling me it was only once but I don't believe him. Can you tell me when he first subscribed to you please."
Bhabie captioned the image with a petty response to the woman's inquiry. "Tell him thanks for the Birkin," the 20-year-old rapper wrote along with a head skull emoji, a loudly crying face emoji and a face in the clouds emoji.
There's no telling when the woman's boyfriend signed on to Bhad Bhabie's OnlyFans account. The "Bestie" rhymer made headlines in April of 2021 after claiming she earned $1 million in six hours after launching her OnlyFans page. In April 2022, Bhabie claimed she made over $50 million on her popular subscriber-only fan page.
"No, it's not something that I'm just, 'Oh yes, I'm so in love with being the girl that got famous for being on Dr. Phil and saying some crazy shit,'" she told viewers on her Instagram Live In April. "No, that's not how I feel. So, of course I'd rather... Call me the youngest female of the decade to go platinum. Call me some s**t like that. Like, there's way more things."
"Call me the f**king 'Gucci Flip Flops' girl, the 'Hi Bich' girl, the girl who got a million-dollar makeup deal, the girl who made over $50 million on f**king Only[Fans]," she continued. "Call me whatever the f**k you want. But when you try to find a way to just be annoying about something, s**t's kinda weird. You don't get what I mean?"
Bhad Bhabie isn't the only rapper making money on OnlyFans. Artists like Rubi Rose, Blueface, NLE Choppa, Iggy Azalea and others have accounts on the popular website.
Look At Bhad Bhabie's Response to a Woman Concerned About Her Boyfriend Being a Subscriber to Her OnlyFans Below
See Rappers With an OnlyFans Account
More From Hot 104.7 - KKLS-FM