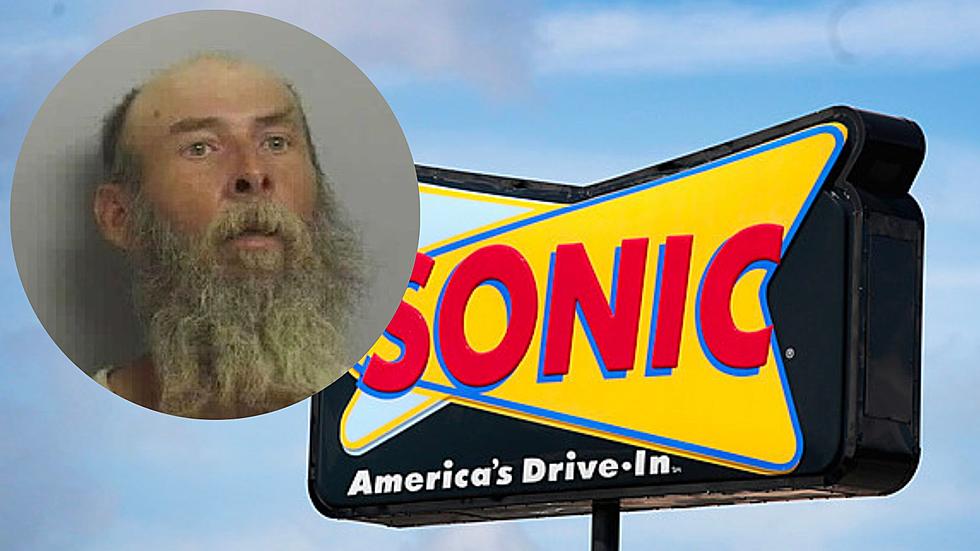 Oklahoma Man Stabbed Man Through The Head With Flagpole
Tulsa Police Dept./Getty Images
A 54-year-old Oklahoma man was arrested this week and faces the possibility of life in prison for allegedly stabbing another man "through the head with a flagpole."
Tulsa Police Department shared a press release detailing the horrific incident. The press release say Tulsa Police Department officers were called to a Sonic Drive-In to reports of a stabbing around 7:30pm on Wednesday August 2nd in Tulsa Hills.
When they arrived on the scene, first responders said they located the victim - an adult male with a "flagpole through his head."
"The pole entered the victim's head beneath his jaw and exited the other side of his head near his right temple area," police wrote in the release. "The American Flag was still attached to the pole at the time."
Investigators spoke with multiple witnesses to the incident, all of which said they saw 54-year-old Clinton Collins "charge at the victim and stab him with the flagpole through his head."
The witnesses said after Collins ran the flagpole through the victim's head, he said "That's what he gets. He deserves it."
Officers on the scene quickly apprehended Collins, who was still in the vicinity, and took him into custody.
Firefighters from the Tulsa Fire Department and Emergency Medical Services arrived on scene to tend to the victim, who was still alive despite the attempts by Collins. According to the press release, the first responders "had to cut part of the flagpole in order to fit the victim into the ambulance."
Nothing short of an absolute miracle, the victim - who hasn't been identified - is expected to recover from the injury, but may lose an eye.
TPD Officer Danny Bean told KOKI Collins was still in the vacinity when officers arrived to the scene and Collins was still telling the officers the victim deserved it.
He explained the crime scene "like you'd see on TV or a horror movie — he ran at him and literally stabbed him through the head."
"We certainly know that he did this on purpose."
More From Hot 104.7 - KKLS-FM