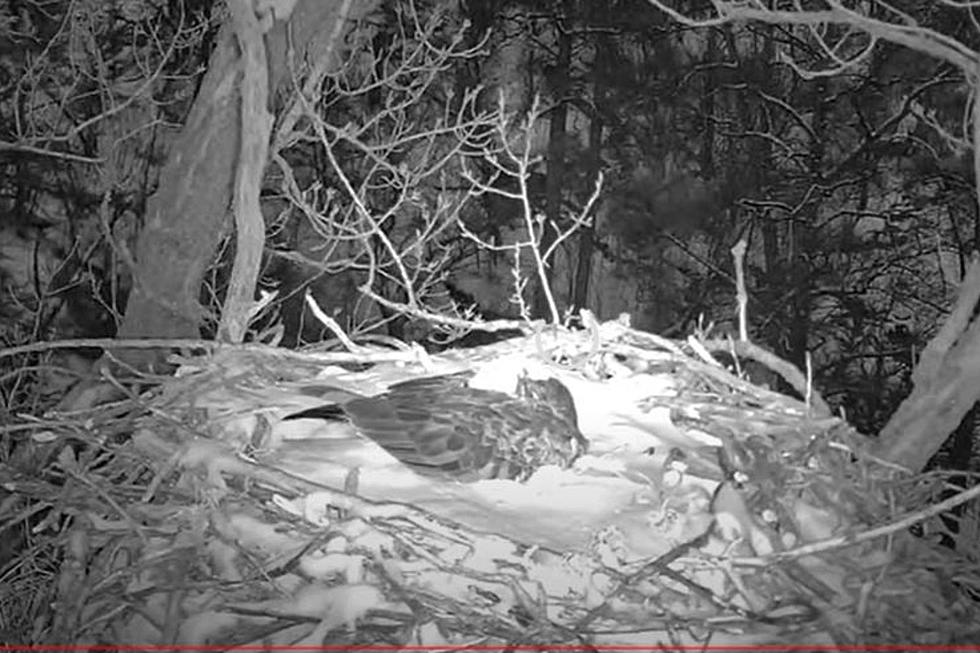 Minnesota DNR EagleCam Returns – Without a Nest
Minnesota DNR
UNDATED (WJON News) -- The Minnesota D-N-R's EagleCam is turning on Thursday about seven months after the large nest fell out of the tree due to heavy snow.
Wildlife information officer Lori Naumann says the resident pair have been seen recently at the old nest location:
"We hope that they do certainly build a new nest but it just all means that we won't have a camera on their nest this season. If they were to build a nest in a nearby tree and we couldn't see it with the camera that's already up, we can't disturb them.'
Naumann says they discovered a new nest about a half mile away that is believed to have been built by the pair.
Naumann says they will keep the camera on rotation and show eagle habitat and other wildlife:
"We will be watching it and operating it ourselves from time to time as well. So hopefully that means if we do catch one of the birds in the area we can zoom in and focus on it and take a closer look and kind of peak and see what they're doing."
Naumann says they are looking at other existing nests for possible EagleCam locations for next season.
The old two-thousand-pound nest fell out of the tree during a blizzard in April, killing one chick.
LOOK: Stunning animal photos from around the world
From grazing Tibetan antelope to migrating monarch butterflies, these 50 photos of wildlife around the world capture the staggering grace of the animal kingdom. The forthcoming gallery runs sequentially from air to land to water, and focuses on birds, land mammals, aquatic life, and insects as they work in pairs or groups, or sometimes all on their own.
Gallery Credit: Nicole Caldwell
More From Hot 104.7 - KKLS-FM