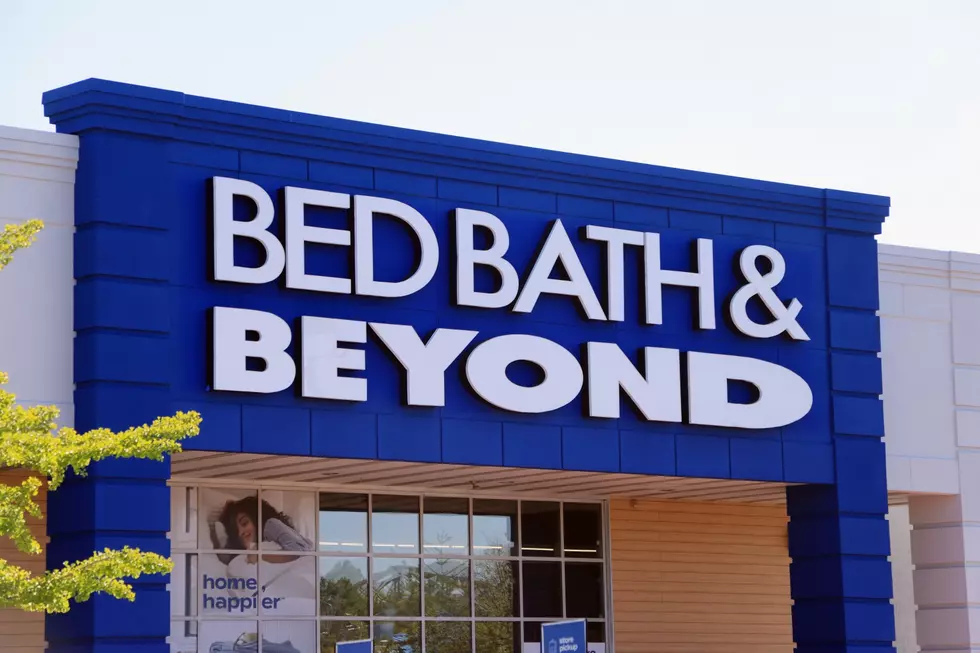 This Sioux Falls Retailer May Not Survive 2023
Getty Images
One national retail chain with a location in Sioux Falls may not be in business by the end of 2023.
That's the warning from one business expert.
Appearing on Yahoo Finance Live, Loop Capital analyst Anthony Chukumba said Bed Bath & Beyond is on the verge of shutting its doors nationwide.
'And this really was Custer's Last Stand. It's going to pretty much end up the same way that it did for Custer. We will not be having this same conversation a year from now about Bed Bath & Beyond. Bed Bath & Beyond will be gone. All you need to know is that they're just simply not relevant anymore.' 
The Union, New Jersey-based chain has one Sioux Falls location, at Empire East on Louise Avenue.
Nationwide, Bed Bath & Beyond has been closing stores at a rapid rate in the past three years.
According to Statista, in 2020, there were 1,500 locations in North America. That number dropped to 1,020 in 2021 and currently stands at 953.
In 2022, the store had 953 locations,  – that's down from 1,500 stores in 2020, and 1,020 in 2021.
Sales are down 26% from 2021 and the company has lost $168 million during that time.
Bed Bath & Beyond's stock has also taken a beating, dropping 83 percent since the beginning of 2022.
Worst Parking Lots in Sioux Falls Metro
Let's face it, some of the parking lots in the
Sioux Falls
metro are pretty hard to navigate. Sometimes it feels as though you're taking a risk driving through them on a busy day.
We made a list of some of the worst parking lots in the Sioux Falls Metro. Be extra careful while guiding your vehicle in these tricky lots.
Is the parking lot you dread driving in the most on this list? Take a look and find out.
Where do People In Sioux Falls Work? The Largest Employers in Sioux Falls
Where do the people of
Sioux Falls
work? Well, according to the numbers a nearly 50,000 of us work for one of these 24 organizations.
Healthcare and financial services dominate the list, but big retail companies, education, and government are also represented.
Top 14 Restaurants That Should Come Back to Sioux Falls
Some friends and I were getting together for dinner and we were trying to decide where to go. That's when we started reminiscing about our favorite Sioux Falls restaurants that have come and gone. Here's a list of 14 restaurants I want to come back to Sioux Falls. What restaurants were your favorites that are no longer in Sioux Falls?
More From Hot 104.7 - KKLS-FM