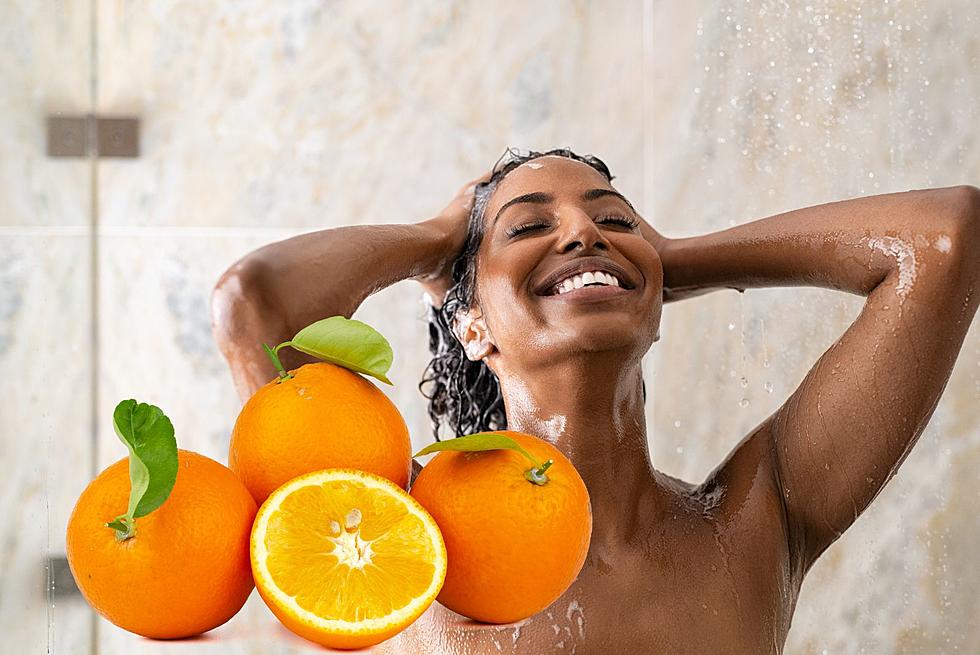 Why People Are Eating Oranges In The Shower In Minnesota, Iowa, & South Dakota
Why People Are Eating Oranges In The Shower In Minnesota, Iowa, & South Dakota-Getty Thinkstock
Eating oranges in the shower is becoming a thing in Minnesota, Iowa, and South Dakota. Here's why...
The idea is to simply take the citrusy goodness of an orange into your shower, peel it, eat it, and relax.
There is a whole "Shower Orange" community on Reddit where they explain: "We are dedicated to the consumption of various citrus fruits whilst taking a shower. I know, I know it sounds weird. Just give it a try!"
I'll be honest I'm not an "eating food in the shower" kinda guy, but there are plenty of folks posting on Tik Tok and Reddit that the Shower Orange thing rocks...
Here's a post from a first-time shower oranger..."Last week, I brought an orange to my shower. I was in a rush all week showering and forgot to eat it, but today, I took a shower with a lovely friend.
And they asked why I had an orange in my shower. I looked at them, and then peeled the orange, and we had a fantastic orange together in the shower.
It was crisp, cold, and delicious, and the shower smelled like citrus. Will be doing again. Thanks y'all."
You all have changed my *LIFE* with this shower orange thing. I have been living wrong!!!
by u/AllNaturalEve in ShowerOrange
10 Weird Habits Every South Dakotan Will Defend To The Death
10 Weird Habits Every South Dakotan Will Defend To The Death
More From Hot 104.7 - KKLS-FM