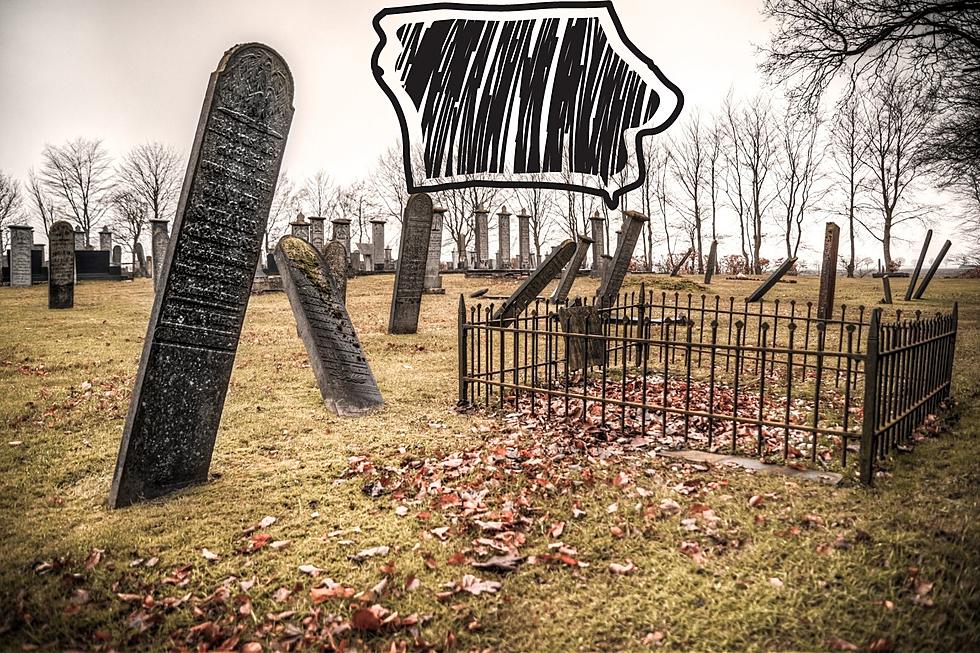 The Oldest Cemetery in All of Iowa
Credit: Canva
Iowa officially became a state in 1846 but, if you do some searching, you can find a number that even predates Iowa's statehood.
The Keokuk National Cemetery, located in far southeast Iowa has been around so long, that it's on the National Register of Historic Places and has a large number of soldiers who fought in the Civil War buried there. The Oakland Cemetery in Iowa City has a giant Black Angel Statue that was built in 1843 and the 70-acre Elmwood-St. Joseph's cemetery in Mason City has been around since 1815.
However, the oldest cemetery in Iowa has been around for so long, that for many years, it was forgotten in history.
According to a recent study from Reader's Digest, Iowa's oldest cemetery lies in Iowa's oldest town of Dubuque.
Atop a scenic bluff overlooking the Mississippi River and downtown Dubuque there once lay a graveyard dating to the 1830s, the earliest days of American settlement in Iowa," wrote Robin Lillie and Jennifer Mack, the archeologists who excavated the area. Prior to the first known burial at the 3rd Street Cemetery in 1830, it's believed that settlers were buried privately on their own property

-Readers Digest Website
It's unclear if this, in fact, is Iowa's oldest cemetery though, as other towns in the Hawkeye State have claimed the oldest to be in their own communities.
While the 3rd Street Cemetery may (or may not) be the oldest known cemetery in the Hawkeye State, it is far from the oldest burial ground, although the two sites aren't all that far away from each other. The historic Effigy Mounds National Monument, located in Harpers Ferry is the oldest known burial site in the state, dating back to at least 1400 years ago.
To see the full list from Reader's Digest on the oldest cemetery in each state, check out the article here.
Story Sources: Readers Digest Website, Effigy Mounds National Monument Website, Travel Iowa Website
Would You Pay $350 To Stay In This Creepy Old Iowa Jailhouse?
Would you pay money to stay and sleep in this creepy 1880s Jailhouse in this small Iowa town? It might be haunted but they promise not to lock the doors.
More From Hot 104.7 - KKLS-FM