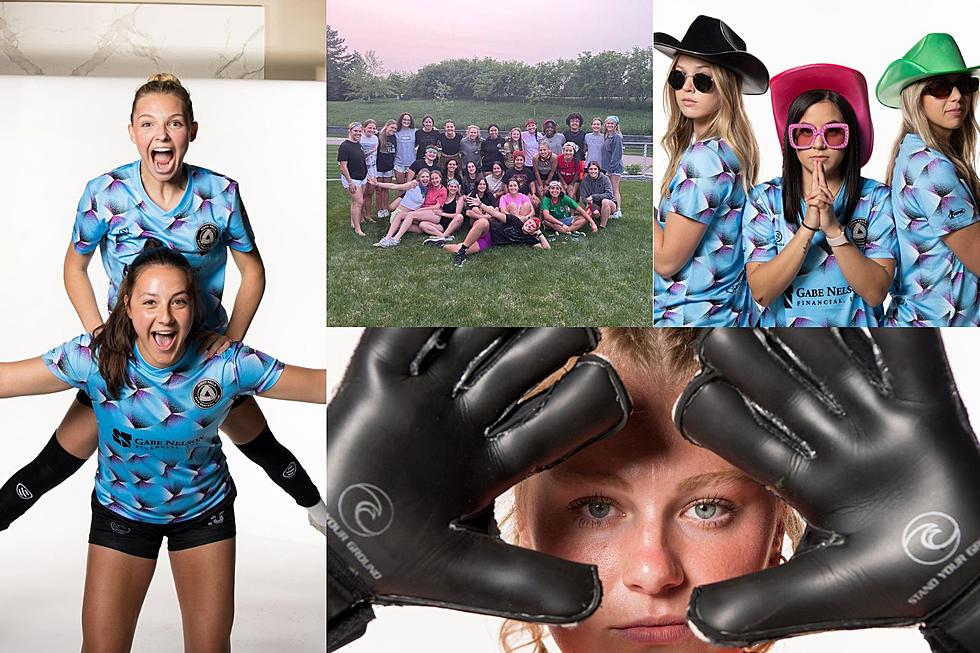 Soccer Fans! 1st Home Game for Sioux Falls City FC Is Friday
Travis Gallipo, Joel Kaskinen
If you're a fan of watching soccer or actually playing on the field, this is your chance to witness outstanding sports entertainment in Sioux Falls. It's another activity to add to your summer must-do list!
The Women's Premier Soccer League (otherwise known as W.P.S.L.) and the City of Sioux Falls are proud to welcome back your Sioux Falls City FC this season! The ladies from the Sioux Falls City FC are ready for season two with you!
So what is Sioux Falls City FC all about? The purpose of the Sioux Falls City FC team is to form "a community-focused amateur soccer club that strives to provide the highest level of developmental soccer opportunities for elite female soccer players in the Sioux Falls region." The home field for the Sioux Falls City FC will once again be at the University of Sioux Falls' Bob Young Field.
It was a strong inaugural season for the team. Sioux Falls City FC finished fourth in the Northern Conference of the W.P.S.L. Needless to say, the team is itching for a winning season. More importantly, they are truly excited to be back in front of their loyal Sioux Empire fans!
It's super easy to check out the Sioux Falls City FC this season. Here is the home schedule for your Sioux Falls City FC at Bob Young Field:
Friday, June 2nd at 7 PM (First home game this season!)
Sunday, June 11th at 4 PM
Sunday, June 18th at 4 PM
Friday, June 23rd at 7 PM
Friday, June 30th at 6 PM (Last home and regular game of the season!)
Tickets can be found here. The Sioux Falls City FC crew will see ya at the pitch!
7 Famous Athletes from South Dakota
South Dakota
may have a small population, but our state's contributions to sports have been pretty big.
People born in the 605 have gone on to be in the NFL, Major League Baseball, the NBA, WWE, WNBA, and in the Olympics.
Meet seven of the most famous:
32 Things to Do in Sioux Falls This Summer That Are Absolutely Free!
Sure, there are tons of things to do in the
Sioux Empire
every summer, but if your entertainment budget is small (or zero), we have the solution - actually, we have lots of solutions.
Here is a list of family-friendly (and some, just adult-friendly) events happening this summer in the Sioux Falls area that you should check out. Oh, the best part, everything on this list is FREE.
More From Hot 104.7 - KKLS-FM