Wade Robson Says Michael Jackson Molested Him as a Child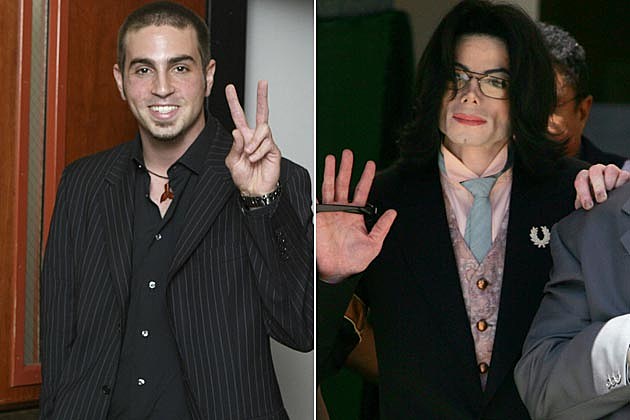 Michael Jackson can't rest in peace. The late singer is now being posthumously accused of molesting choreographer Wade Robson.
Despite initial denials, Robson now claims that he was abused as a child when he spent time at Jackson's famed Neverland Ranch. Howard Weitzman, the lawyer for the Michael Jackson Estate, is refuting Robson's claims as false.
Robson, now 30 and boasting a resume that includes work with Britney Spears, Usher and Pink, has filed a suit against the Estate, requesting damages for the abuse he endured as a child.
The history between Jackson and Robson is familiar and one that followed the pop star during his trouble adulthood. Robson, who once performed Jackson's 'The Way You Make Me Feel' at the age of 8 on 'Star Search,' back in 1990, met the singer when he was only 5. They became pals and by age 7, Wade was crashing out at Neverland and other Jackson-owned homes in Los Angeles and Las Vegas. He continued to have slumber parties with Jackson until he was 14.
Robson previously testified at Jackson's 2005 molestation trial, claiming that the King of Pop never touched him, even though former housekeeper Blanca Francia testified that she saw Jackson shower with Robson when the boy was 8 or 9.
Robson has since changed his tune, filing documents on May 1, asking a judge to allow him to file a late creditor's claim against the Michael Jackson Estate.
According to TMZ, the paperwork claims Robson's lawyer submitted a never-before filed complaint "for childhood sexual abuse." It was filed under seal, which means it's inaccessible to the public. It is said to detail the abuse.
Given Robson's prior denials, we can't help but wonder if he has fallen on hard times and that's why he has filed his claim now. However, he is chalking it up to a repressed memory.
Still, Weitzman isn't buying it, saying, "Mr. Robson's claim is outrageous and pathetic. This is a young man who has testified at least twice under oath over the past 20 years and said in numerous interviews that Michael Jackson never did anything inappropriate to him or with him. Now, nearly 4 years after Michael has passed, this sad and less than credible claim has been made."
He also said, "We are confident that the court will see this for what it is."
Watch Wade Robson on 'Star Search'
Subscribe to Hot 104.7 – KKLS-FM on

Source:
Wade Robson Says Michael Jackson Molested Him as a Child