Paramore Earn First No. 1 Album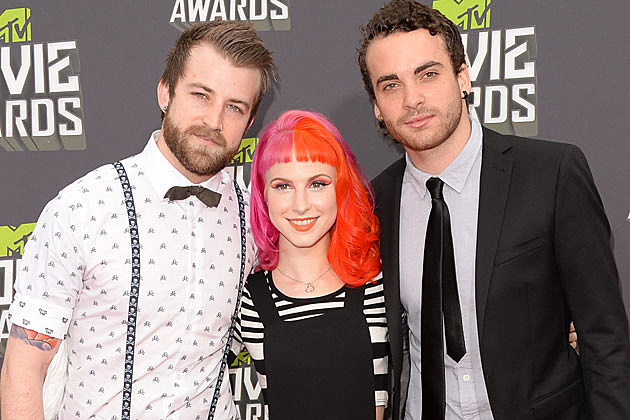 Congrats to Paramore! The pop-punk band has notched their first No.1 album with their self-titled fourth studio album!
'Paramore' sold 106,000 copies to edge out Brad Paisley's 'Wheelhouse,' which moved 100,000 units in it's first week to appear at No. 2. Maybe Paisley could have had a No. 1 album if it weren't for the controversial 'Accidental Racist' track. Who knows? This is quite the big deal for Paramore seeing as they dethroned Justin Timberlake's mega-LP 'The 20/20 Experience' from the top spot.
The band was obviously elated and frontwoman Hayley Williams took to Twitter to express gratitude to fans and casual listeners alike:
Thx to our fans. The new ones & the ones who've stuck by us. This is real and we won't take it for granted! Love all of you. #paramore

— Hayley from Paramore (@yelyahwilliams) April 16, 2013
Can't even believe today. Thank you so so much to everyone who picked up our album this past week! This is the coolest thing ever. Honestly.

— Hayley from Paramore (@yelyahwilliams) April 17, 2013
The band is making a huge comeback with this LP seeing as they lost two of their founding members back in 2010 and have been away from the limelight since the release of their 'Brand New Eyes' album in 2009.
The world was obviously ready for Paramore's roaring comeback! Congrats once again to Hayley, Jeremy and Taylor! Watch the Paramore 'Still Into You' Video
Subscribe to Hot 104.7 – KKLS-FM on

Source:
Paramore Earn First No. 1 Album