Miley Cyrus' Rumored Track Listing for 'Bangerz' Leaks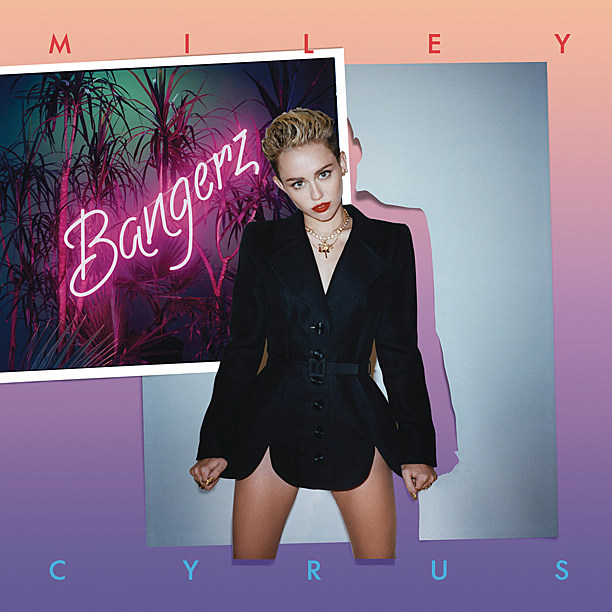 Miley Cyrus is just under a month out of the release of the much anticipated 'Bangerz.' She certainly generated quite a bite of hype and publicity for the album after her tongue-and-twerk perf at the 2013 MTV VMAs, which was the hot topic of national convo last week. Now that she's done twerking overtime, the reported track listing for the album, out Oct. 8, has leaked.
This is the rumored track listing, with 16 songs set to populate the deluxe version. There are lots of high-profile features with rappers like Big Sean and French Montana, among others, and a collabo with Britney Spears. The divas do share a manager in the form of Larry Rudolph, so it's a no brainer that they'd tango on 'Bangerz.'
From the looks of this track listing, there is a heavy hip-hop element to 'Bangerz.' Look at it this way — there are more songs for Miley and Smilers to twerk to.
Miley Cyrus 'Bangerz' Track Listing:
1. 'Adore You'
2. 'We Can't Stop'
3. 'SMS (Bangerz)' feat. Britney Spears
4. '4×4′ feat. Nelly
5. 'Stand by Me' feat. Future
6. 'Wrecking Ball'
7. 'Love, Money, Party' feat. Big Sean
8. 'Get it Right'
9. 'Drive'
10. 'FU' feat. French Montana
11. 'Do My Thang'
12. 'Maybe You're Right'
13. 'Someone Else'
14. 'On My Own'
15. 'Rooting For My Baby'
16. 'Hands In the Air' feat. Ludacris
Next: Vote 'We Can't Stop' for Best 2013 Summer Song! Source:
Miley Cyrus' Rumored Track Listing for 'Bangerz' Leaks