Perrie Edwards of Little Mix Gushes Over Engagement to One Direction's Zayn Malik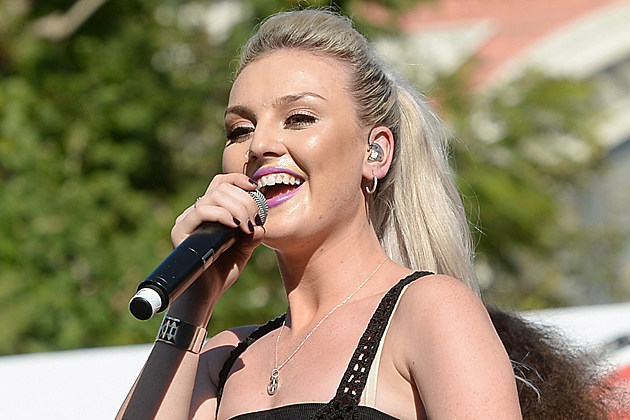 Little Mix minx Perrie Edwards and "Bradford Bad Boy" Zayn Malik of One Direction are officially engaged — and they want the world to know about it!
The fairer half of the adorable couple spoke out on the good news.
Edwards took to the Little Mix Twitter account to confirm that her rock is, indeed, an engagement ring:
Iv also never felt so happy! Thank you everyone for being so kind and supportive! Im a lucky girl! xD I Love you all! Perrie <3

— Little Mix (@LittleMixOffic) August 23, 2013
Edwards' bestie, Katherine Spires, posted a cute photo set with the 'How Ya Doin" songstress flaunting her bling:
So it's official, Perrie & Zayn are engaged! Couldn't be happier! Love You Both! :') #CongratsPerrieAndZayn pic.twitter.com/Mjk2IG6Hwf

— Katherine Spires (@katheeerine) August 21, 2013
As for when they'll have their wedding, Edwards' mom, Debbie Duffy, revealed that it won't be for a while because both Edwards and Malik are so busy with their respective groups' touring and recording schedules.
"I mean, obviously they've got so much to do," Duffy told Real Radio. "They'll wait till 2014, 2015 … One Direction are doing so much and Little Mix are the same. They're out of the country most the time doing their promotion for this, that and the other, so it's just unbelievable. But I think they will eventually get together and set the date."
Next: Vote Perrie for Best Engagement Ring! Source:
Perrie Edwards of Little Mix Gushes Over Engagement to One Direction's Zayn Malik